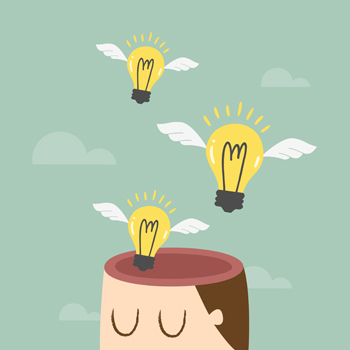 As the end of the year rolls closer, many business leaders begin to feel the pressures of the holiday season hit them with full force.
Retailers are ramping up their efforts to deal with the seasonal surge of customers and many are hoping that they have made the right strategic decisions when it comes to post-Christmas sales, pricing, staff, etc.
Many other businesses are facing a shortened working month with closed offices and planned staff holidays. There is a lot to think about, a lot to ponder and a lot to plan.
But the reality is that the best thing you can do for the business now is to step away, relax and reflect and start 2014 by putting your best foot forward.
Here are some tips to make that first week back in the office have real impact and get the year off to a great start.
Tell Your Customers that You Love Them
Personally reach out to your top 10 (or more) customers and thank them for their business. Businesses often send cards and presents at Christmas but making that phone call in January will differentiate you from the crowd and that personal touch will strengthen your relationship.


Don't Put Off Tomorrow What You Can Do Today
Instead of procrastinating, have those difficult conversations and get them over with. Don't let the challenges of managing difficult issues linger – they only get worse with time and occupy much needed mental bandwidth.


Get a Handle on the Numbers
You must ensure that you have a strong handle on your financial situation and make smart cash flow and spending decisions. This will help with your strategic decisions as you begin to reflect and plan for the next quarter.


Celebrate Your Top Performers
Spend the majority of your management time with your top performers making them feel appreciated and supported. You will gain key insights about how they do what they do and then if it's transferrable you can roll these out to the rest of your organisation.


Start Your Plan
Remember that strategic plan that you spent so much time creating? Start implementing it now. Ensure that you focus on your goals and remind yourself of your expectations for the next quarter.


Book Some Time Off
Do you feel good after your Christmas break? You should. But, remember that refreshed feeling won't last long. Make sure you schedule your next break before you fill your calendar with important meetings. It is vital to maintain your work/life balance. Your partner will also appreciate it.


Set up a Meeting with Your Key Staff Members (next week)
You won't be the only one with a clearer head. Time away from the business will allow others the freedom to think more clearly. It will be the optimum time to review the successes and failures of the last year and let the creative juices flow. Ask them what their key goals are for the year- business and personal.


Restate the vision/ the plan/ the goal.
How clear is your vision? How well has it be cascaded? How well is it understood? It can take 7-9 repeats for a given message to really penetrate. Start now and repeat frequently.


Make that Change?
Consider what changes you need to make to your own behaviours to really become the leader that you want to be. What changes do you need to make? - Start now.


Value Yourself as the Leader
Don't under estimate your own development as the key contributing factor in your business success. Remember that your job as a leader is to get extraordinary results out of ordinary people. You are the catalyst in this equation. Take action, register for that conference, attend that workshop, join that Vistage Group!