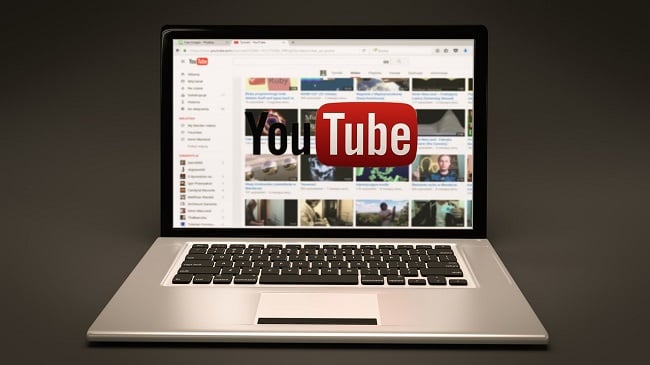 When it comes to honing or learning new business skills, there's no shortage of content out there. Whatever it is you're specifically looking for, in this age of information, you're guaranteed to find a flood of knowledge and insight at the click of a button. But just like a kid in a sweet shop, the biggest problem can be knowing where to start.
With so many different channels, blogs and vlogs, how can you tell the great from the not so great? Who should you be listening to and why? Luckily, we have the answers. Here are 10 YouTube channels which can help you become a better business leader in 2019…
Hustle
https://www.youtube.com/channel/UCyaN6mg5u8Cjy2ZI4ikWaug
Describing themselves as a 'badass conference', Hustle's no-nonsense approach is a refreshing breath of fresh air in a world of corporate speak. The channel features speakers who have founded their own companies, with talks on everything from bootstrapping to how to contact anyone on LinkedIn. As they say themselves 'it's like a rock n' roll version of TED, except not as hoity-toity'. If you sign up, they'll also send you a cracking daily email.
Behind the Brand
https://www.youtube.com/user/behindthebrandTV/featured
If you're looking for inspiration, Behind The Brand is the place to find it. This channel does exactly what it says on the tin. From personal brand advice from the likes of skateboarder Tony Hawk to business leadership insight from inspirational writers like Seth Godin, the insightful videos reveal the secrets behind business success.
Stanford Graduate School of Business
https://www.youtube.com/user/stanfordbusiness/videos
From subjects like the importance of empathy as a leader to the future of currency, Stanford Graduate School of Business offers a diverse range of content on both personal growth and the business fundamentals. Featuring speakers who are either CEOs of global brands or academics, this channel is ideal for anyone who wants to deepen their overall knowledge of business and leadership.
Creative Mornings
https://www.youtube.com/user/Creativemornings
Targeting the creative business community, Creative Mornings invites business leaders to talk about their experiences and challenges around a central theme. You can explore a wide variety of talks and advice on big business topics like honesty, intention and how to deal with chaos.
Tim Ferriss
https://www.youtube.com/user/masterlock77/videos
If you haven't heard of Tim Ferriss, we'll eat our hats. The author of four best-selling business books, his channel features a series of podcasts with intellectual figures and industry leaders. Learn 'how to market like a professional' or even 'how mushrooms can save you', this is an eclectic channel to say the least - sometimes leftfield but never boring.
London Real
https://www.youtube.com/user/LondonRealTV
It might look a little loud and brash at first sight but London Real offers compelling content. With a mission to 'promote personal transformation', the channel sees host Brian Rose either speaking himself or interviewing experts on a wide range of subjects. The videos are bold, impactful and perfect for anyone who wants to feel inspired, challenged and empowered to make changes.
Berkeley Haas
https://www.youtube.com/user/UCBerkeleyHaas/videos
With its distinctly academic tone, Berkeley Haas' channel features talks and interviews with leading academic figures as well as rising stars. You can expect to find videos like 'Leadership Lessons' with Dr Roger Ferguson, one of only three African-American CEOs of a Fortune 500 company.
Harvard Business Review
https://www.youtube.com/user/HarvardBusiness/videos
Featuring a mix of 'Explainer' infographics videos and 'Whiteboard' teaching sessions with industry leaders, this channel offers clear, easy-to-access information for business leaders. From 'How to collaborate with a remote team' to 'Big data', to 'How to make tough decisions', if you're pressed for time and looking for quick answers, Harvard Business Review is the place to go.
Talks at Google
https://www.youtube.com/user/AtGoogleTalks/videos
With everything from cookery to culture to business, Talks at Google is more of a holistic channel. You'll find plenty on business leadership, such as Arjuna Ardagh's 'Radical Brilliance', but in true Google style, the output is well and truly diverse, so you can also expect to find videos that'll make you both laugh and cry.
Vistage
https://www.youtube.com/user/VistageUK
Last but not least, it's us, Vistage. From members telling their personal Vistage stories to speakers giving advice on a broad range of leadership topics, our videos are succinct, accessible and packed with insight. With speakers like Ryan Avery talking about the relationship between confidence and courage or Greg Bustin on accountability, you can find exactly what you need, when you need it.
Of course, Vistage is much more than just a YouTube channel. We support business leaders in many ways, helping them make the best decisions for their business. Find out more here...