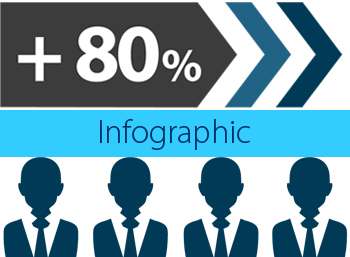 Over 400 Vistage members, all CEOs, MDs, executives and business owners personally completed our recent Vistage Confidence Index survey to reveal high levels of confidence as we enter 2014.
The results of our new Vistage Confidence Index show that 73% of UK & Ireland's small and medium sized businesses expect the economy to improve and 80% are preparing for a surge in sales expectations over the next year.
They also felt that 2013 was on the whole a much better year for the UK economy, with 76% reporting improved economic conditions compared with a year ago (compared with only 20% feeling this way when polled at the start of 2013).
This positive change in expectations will no doubt continue to contribute to sustainable improvements in the current economic climate.
Steve Gilroy, CEO of Vistage, commented that "Germany's medium-sized businesses are rightly feted as the reason for its economic success. By contrast, Britain's mittelstand companies are the UK economy's unsung heroes, despite their huge importance to a sustained recovery and sustained job-creation".
With such a positive outlook for the next coming months business leaders are able to focus on making real investments into their businesses.
Steve suggests that "Many have emerged from the economic malaise of recent years in good health and cash-rich. Our research shows they are expecting a good 2014 and most have active plans to expand their workforces to take advantage of this – in fact many are doing this already."
Why don't you share the good news!
Download our full report and share the infographic below.