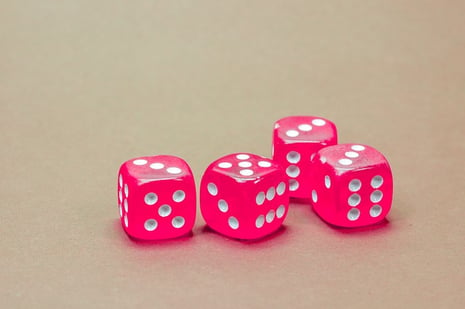 Small and mid-tier businesses often don't have the resources to have the full time, dedicated and costly functions that larger businesses do. But they often need expertise that they don't have in-house. The area of HR and people management is a classic outsourcing need, but what are some of the reasons you may do it rather than just have a go in-house?
1. The Boss's Time
Business owners are some of the busiest people you will meet. Particularly Vistage members, but many CEOs believe in building a company on strong foundations where the team are committed and motivated to see the business succeed. But they don't have the time or the expertise to make this happen themselves. There are plenty of other things to be getting on with, rather than swotting up on how to build a high performing team or recruit star performers.

If you get the experts in, people management gets on the agenda, at the right level, and delivers. The CEO gets what they need without another five things added on to their task list.

2. Do What You Do Best
You could spread your HR function out between the CEO, the Ops and Finance Director, the Head of Sales etc. But don't they have other things to do? Wouldn't your Sales Director be better off selling than designing a motivating commission structure?

Outsourcing stops you from distracting your core team and get them to deliver something that isn't their strength. That leaves them free to focus on achieving their real goals and targets to deliver business growth.

3. Plug Into Expertise You Cannot Afford Full Time
An HR Director would be commanding a £90-150,000 salary per annum (plus taxes, benefits, holidays, sick pay, recruitment fees, termination costs etc). Mid-tier businesses often don't want, don't need or can't afford a full timer, so why would they pay for them?

But the expertise these people bring will help you to grow quicker, make less mistakes, and enjoy the journey more.

If you find the right part-time resource, who is working with a number of mid-tier businesses, it can add immense value to your own business. Would you rather have someone working internally in your organisation who spends their time addressing similar challenges in five or more other commercial enterprises, or someone who is entrenched in your internal politics, and doesn't have the capacity or headspace to come up with new ideas? By outsourcing, you get easy access to new technology, latest ideas and new techniques without even thinking about it.

4. Focus on the Whole Function
Lots of HR businesses and employment law helplines focus on compliance and scare employers with the fact that employment law is dense and frustrating. Outsourcing your HR to a high level, strategic HR Director means that you get legal employment expertise as a hygiene factor. At even greater value, you get high level support in growing the leadership team, developing a challenging and supportive culture, focus on skills and competence, and how to hire and keep brilliant performers.

5. Access to Specialisms
HR in large corporates is a sprawling function with specialists in many areas, from reward to psychometric profiling, leadership and management development to graduate recruitment, apprenticeships to MBTI, TUPE to change management. It is unlikely that you would access all of these specialisms in one person, but if you outsource to a competent outsourcing provider, you can draw on multi sector, multi skill expertise. Even large corporates outgrow their HR Directors, but with the right set up you can get access to all of it.

Of course, there are also some risks to outsourcing, and you need to find a company that will really get to know your business: you don't want to turn over your company to outsiders and leave them to get on with it. You also need to ensure that all your Company data remains the property of your business: it shouldn't get stored offsite in a place that you have no access to.
Vistage Partners, People Puzzles, find that they often get called in to help businesses who are ambitious and want to grow, and know that the people they have in the organisation today won't be able to take it to the next level. Supporting growth is usually a balance of upskilling and hiring in new staff, but crucially this has to be done in a well thought through and planned way. Starting with the ideal organisational chart, then either doing a rapid restructure or a drawn out hiring process helps to take businesses on the growth journey more quickly and easily than they would do on their own.

When should you outsource your HR? When it is taking too much attention away from the day to day running of your business, or when you know you are embarking on a period of real change and growth. It enables quicker and easier progress, and saves not only money, but also a huge amount of time and stress.
Some would argue that there's a risk involved in outsourcing key organisational roles to agencies or external specialists, will they understand and embrace your corporate culture and the set-up of your business? Processes that work in one organisation may not work as well within yours. What are your thoughts on oursourcing, especially HR?
Try the People Puzzles Profiler and find out how the way you hire, manage and develop your team compares with other ambitious mid-tier businesses.
More from Vistage: