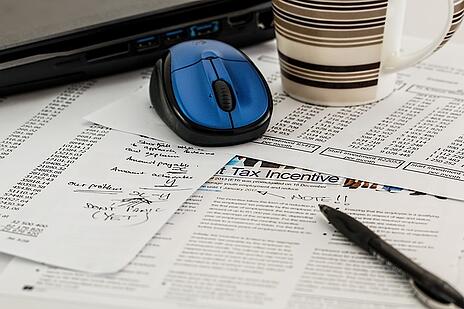 Running a business is not unlike spinning plates, with the financial stability of your enterprise riding on a number of contributory factors. A solid business plan and some hard work go a long way - but without ongoing strategies and an uncompromising sense of self, there's no guarantee your financial success will endure.

Vistage recently published a report on how businesses can 'Go for Growth', offering ambitious businesses insight into how they can guarantee lasting growth. And with today's 5-step action plan, you can keep you and your business financially airtight for the long haul.
Here's what you'll need:

A business model that works

The industrial landscape has a way of changing shape - and to guarantee financial stability for your business, you'll need to be prepared for industry shifts and able to remodel your business when the market demands it. A flexible business model is the key to long-term financial security, offering your company a means of greater growth and further success. Your original business plan will continue to work as your manifesto, but should leave room for refinement and reinvention when your future success depends on this wiggle room.


A plan for cash management

Cash is king and managing what you've got is essential. Simply making a profit isn't enough to keep your business afloat indefinitely - it's about using what you make to stabilise your business in the long term, and keeping your business's cash flow in check is just as important as personal finance planning. Effective cash management extends far beyond the books - but by making realistic financial forecasts and implementing dynamic plans for cash flow management, you can rest assured your finances will be safe and secure.


An engaged team

The lifeblood of every successful business is its employees - and to secure the productivity of your company, you'll need an engaged and inspired team. Engagement and productivity are inextricably linked - and not least because employees need pride in the company to perform at their best. By giving your team a stimulating environment to work in and prioritising employee retention, you can hold on to the company's most valuable assets: your staff.


A clear vision

An unwillingness to compromise your company values is what separates leading businesses from the herd. Rather than seeking to compete, why not commit to changing the game? Playing it safe may guarantee short-term stability, but it's the innovative enterprises exploring untapped markets, implementing subversive strategies and optimising the customer experience that are rewarded with sustainable growth.


A path to long-term success

Easy, actionable steps take your long-term plan from a rough sketch to a fully-formed strategy for success. By keeping one eye on the present and the other on the future of your company, you can transform your wildest professional dreams into near certainties.
The most important thing for any business owner to remember is that your ultimate success is largely in your hands - and by assuming this responsibility and accepting the daily duties that come with it, you can build a bright financial future for your business.

At Vital Wealth Management, we take an alternative approach to financial planning, helping you to create a realistic and actionable plan that helps you identify how your ongoing business success can help you achieve your personal financial goals, now and in the future.