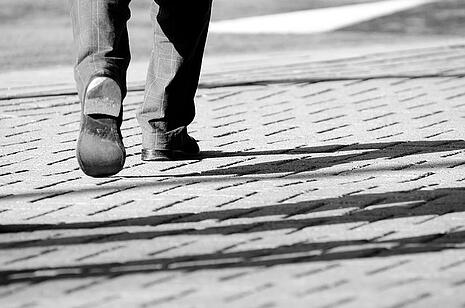 I've been running courses for nearly 20 years, and I have identified some long term and some recent trends that are worth considering if you're getting your people trained. I say IF, because amazingly there are many MDs and business owners that spend tens of thousands of pounds employing people and then they don't give them any training in management, they just expect them to copy their boss, or make it up. Let's assume you aren't one of those!
1. E-learning
This has finally started to come of age, having taken longer than everyone expected. Broadband speeds have made it possible to view streamed videos, so the boring text + voice courses will soon be a thing of the past. If e-learning is boring then it won't be effective, and I think that's why it has only been significantly adopted for low level compliance areas like fire extinguishers and safe lifting.
But interactive subjects like managing people can be put on line if the writer is creative enough, and this is starting to come.
Blended learning, where you use e-learning before or after a face to face course, is the best solution of all – the effect of the face to face session is extended, and the e-part is brought to life.
2. Using an Expert Trainer
Tailored e-learning is important, but until now has been too expensive for most organisations. The trouble is that if you buy a standard package then the learners won't accept it. A face to face trainer can adapt to the audience, using their examples and answering their questions, but an e-package can't do this. Or can it?
Either by using technology to adapt and tailor existing e-training without high cost, or using branches within the software to follow the needs of the learners, this is becoming possible now.
3 Coaching
There has been a move away from teaching groups to working one to one.

This is more effective, because you can diagnose individual problems and also you can follow up on planned actions with regular meetings, whereas a training course tends to be a one off.

But of course coaching is much more expensive per head.

This cost can be partially mitigated by using Skype for some of the meetings. Blending management training and coaching is a way to get reduced cost for the input of ideas, combined with personalised follow up of implementation, and this seems the obvious way to go, although I don't often see it (yet).
4. Software that Measures Performance
If you're an MD that is spending money on e-learning, training or coaching, then it seems sensible to measure performance before and after.
Areas like sales are easy to measure, while areas like leadership or time management need more ingenuity but still can be measured.
Software has made it cheaper to do 360 surveys, since managers and teams can do on line, questions can be tailored, and then the adding up and presentation of results can be automated. I have a system for this and people are increasingly asking to use it.
5. Accredited Training
There has been a slow increase in the demand for accredited training, and I think there are two drivers for this. One is that learners want qualifications in case their jobs change, and to contribute to their professional CPD annual hours.
The other is that employers want a pass/fail aspect to their training so that they know that the learners haven't just slept through a training course, but have put it into action, written it up, and had it passed.
Again, the accredited training has to be tailored to the organisation, so a general academic qualification is unlikely to fit well and most of its time and money will be wasted, and I think the lack of tailored accredited qualifications has slowed the growth of this important idea.
6 Using Line Managers
It's obvious that this is important, and yet most organisations haven't got an effective process for making sure this happens. Learners need to know why they are going on a course, what changes are expected of them? And afterwards they need support with making those changes.
I don't think there has been any trend towards this, yet, but surely it will come?
7. Short Courses
As people get busier there is a trend towards shorter sessions, lunchtime briefings etc. Gone are the days of five day residential management courses! And actually, if a course is any good, your head should be full, almost spinning, at the end of just a day, or even half a day.
Attention spans are getting shorter, even youtube videos are being shortened to vines, so there is an increasing need to find ways to get the message across in bite-size chunks.
8. Apps and Mobile Websites
Which brings me to my final item, which is that smart phones will change the way we take in information. If training can be delivered by apps or phone-friendly websites, then big expensive Learning Management Systems might be a waste of money.
Or maybe your LMS needs to broadcast out to everyone's phones?

So there you have it.
The question is how can you use the above ideas to improve the performance of your people in a cost effective way?
If you can be ahead of the game in the way you develop your people you are much more likely to be ahead of the game commercially as well.


More from Vistage: