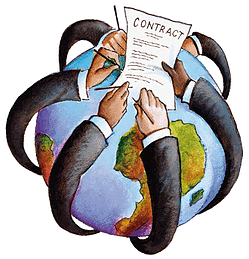 Outsourcing can help the CEOs of small businesses refocus on what is important, says a writer for businessnewsdaily.com.
David Mielack says that while the word outsourcing may conjure up images of sending work overseas, it can in fact be just the solution that many SMBs need to get ahead of the game.
By outsourcing certain work functions, businesses can actually benefit from the professional expertise of the outsourcing company, says Mielack. However, one of the most significant advantages of outsourcing is the time saved over performing a task in house.
"Time is the biggest advantage [of outsourcing]," explains Greg Jones, CEO of Bookkeeping Express, a company which manages accounts for businesses.
"That allows you to focus on running your business while also gaining a partner," Jones tells foxbusiness.com.
Mielack agrees and says that CEOs should see outsourcing as gaining a valuable partner rather than relinquishing control. Many businesses can benefit from the professional guidance of an organisation which is 'dialled into' the practices of its industry, he explains.
Boby Harris, CEO of BlueGrace Logistics, a company that handles outsourced logistics, says: "This is value you won't find anywhere else. You'll be able to do thing you once couldn't do at a speed you never thought possible."