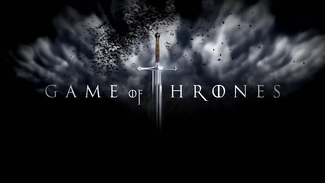 If workplace leaders are aiming for a larger-than-usual yearly bonus, a new office or a department merger, a number of leadership lessons can be learned through a fantasy television series currently airing on premium TV channel Sky Atlantic.
'Game of Thrones', a sprawling fantasy series by George R. R. Martin, focuses on power struggles and corporate intrigue over sorcery, according to leadership expert Logan Hill, writing for businessweek.com.
According to Hill, one of the show's characters, Tyrion Lannister, delivers a 'masterclass in manipulating friends and influencing people' to get to his high-flying role in the show's universe, adds newsvine.com.
He flaunts his past missteps instead of being embarrassed, with Melinda Emerson believing this technique is one Apple's iconic former CEO Steve Jobs used to embrace, which could interest employees engaging in leadership development courses.
Emerson, the author of 'Become Your Own Boss in Twelve Months', stated: "Tyrion sounds very much like Steve Jobs there. He was never apologetic, even for being tyrannical. Being fully self-possessed is a great asset in business".
Furthermore, Tyrion's overall philosophy in the show is the core of a 'strength-based leadership movement' founded by the late management guru Peter Drucker, "which says a leader should focus on strengths and compensate for weaknesses".
In addition, Tyrion explains his success through a phrase found in the first season: "Never forget what you are. The rest of the world will not. Wear it like armour, and it can never be used to hurt you."