New research shows that nearly half of workers feel pressure to go into work when they are feeling sick.
The Under Pressure study, which was carried out by Adecco Retail, found that many people feel like they are expected to work, even when not well. The results were even higher for female workers, with 53 per cent of women questioned saying they felt like they should go to work when ill, compared to 36 per cent of men.
Even when employees do stay away from the office, 31 per cent said they feel like they should work from home when ill. However, 61 per cent of those who did work from home said that they were up to 50 per cent less productive when they were ill.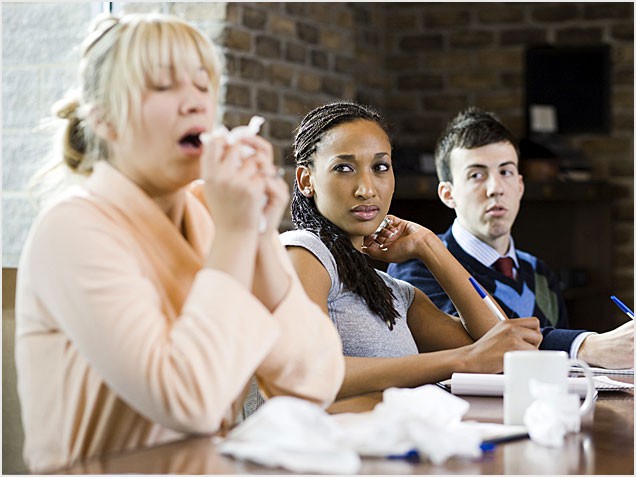 The results could prompt employers to think about new ways of dealing with sick employees into their leadership training, to make sure staff don't feel pressurized into working when not well.
Talking about the study, Steven Kirkpatrick, managing director of Adecco Retail, told metro.co.uk that the results are 'surprising'. He said: "It shows there are millions of workers at the office when they should really be at home."
According to ekklesia.co.uk, 170 million working days are lost a year through ill health.