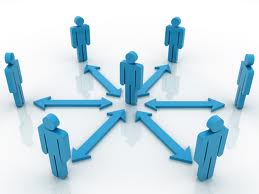 Managers should work to improve their leadership skills, says leadership coach Rebecca Hourston on forbes.com.
Failing to actively work on leadership development will deny managers "full range and maximum effectiveness", Hourston says. The author offers a series of tips to help leaders develop their style in order to achieve their potential.
Hourston says that boldness is essential for leadership, explaining:. "To grab the attention of your boss, you need to swallow a bold pill and make your point with as little padding as possible."
It is also essential to become "strength-savvy" says the leadership coach. By becoming consciously aware of what one is good at, one can play to those strengths.
Once a worker knows what they are good at, they can also actively stretch into the styles they find difficult and work on creating a well-rounded leadership persona, Hourston added.
According to womensmedia.com, Hourston points to research from Gallup and Hay Group which suggests that a successful leader needs to be able to share their vision.
"You simply must be able to communicate a vision of where you and other need to go. Not only will this inspire confidence downwards, among your team, it will also increase your impact upwards, among your bosses," she explains.