The number of FTSE 350 companies that have pledged to make payments promptly and adhere to a code of practice has tripled, smallbusiness.co.uk reports.
Raising finance can be difficult enough without having to repeatedly remind customers to settle their invoices. However, the government's intervention regarding the Prompt Payment Code initiative has encouraged an additional 94 companies to sign up.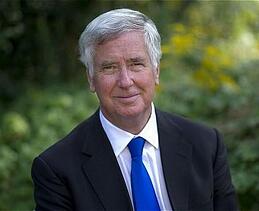 Business Minister Michael Fallon wrote to Britain's biggest companies, asking them to commit to the prompt payment of bills to help the smaller business partners in their supply chains. Including the likes of Kingfisher, Shell and Diageo, 124 companies have now registered.
Many small businesses depend on quick payment for their own healthy cash flow, thus pressure will remain on those that have yet to sign up, Mr Fallon says. A list of signatories and non-signatories has been published on the Prompt Payment Code website.
Mr Fallon emphasised the point of the Code via freshbusinessthinking.com: "Late payment is a real issue for businesses across the country. It is not fair and poor cash flow can prevent small firms growing and even push them into insolvency.
"We meed to improve the payment culture and I welcome the response of big businesses in signing up to the common sense principles in the Prompt Payment Code."