Registration is now open for honours which recognise flexibility in the workplace.
The Top Employers for Working Families list praises employers who offer good work/life balance opportunities to those on their payroll. This could be practices such as allowing employees to work more flexible hours or work from home.
To be considered for the honours, companies will have to carry out a benchmark survey which shows what practices they offer in the workplace, with the highest scorers making it onto the list. Categories that can be entered into include 'Best for innovation', 'Best for childcare', 'Best for carers and eldercare' and 'Best for flexible working'.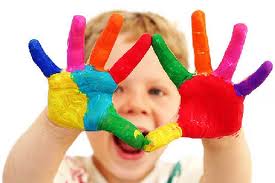 There will also be a judging panel, which will include Sarah Jackson, chief executive of Working Families, Professor Cary L Cooper, professor of organisational psychology and health and Mary Mercer, principal consultant, Institute for Employment Studies.
The annual awards, which are in their fifth year, also include a category for small to medium-sized enterprises (SMEs) this year, according to topemployersforworkingfamiles.org.uk, which for companies who have less than 250 employees. This could include those who run a family business.
Talking about the awards, Sarah Jackson told hrmagazine.co.uk: "Top Employers for Working Families is now firmly established as the definitive benchmark for employers who want to examine their flexible working and work-life policies and celebrate what they are doing well."
She added: "Forward-thinking employers recognise that good flexibility and work-life policies are good for families and good for business."