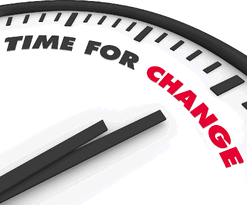 Small companies are navigating through uncertainty by changing the way they operate, a survey has found.
The research, which was conducted by CitySprint couriers, found that two-thirds of businesses have overhauled their strategies to withstand the challenging depression.
Smallbusiness.co.uk reported that there was a 'significant cultural shift' among the Small Medium and Enterprise (SME) community - with more focused, leaner businesses as a result.
The research, entitled 'Collaborative UK; found that 24 per cent of the 700 companies surveyed were more open to working with other businesses and 14 per cent now work with more partners as a result.
One if eight would team up with a competitor if the business would benefit, said the report.
The data also revealed a new breed of business, where organisations were stripping out all non-essential functions, suing outsourcing, expertise sharing and exchanging services so that core business needs could be focused on.
Over 2.8 million SMEs have embraced outsourcing on some level, said the report and nearly half a million organisations are engaged with a 'bartering economy', trading services in lieu of a payment.
In other news, bbc.co.uk reported that last week's Budget announcements are being met with cautious optimism by those in the small business community.