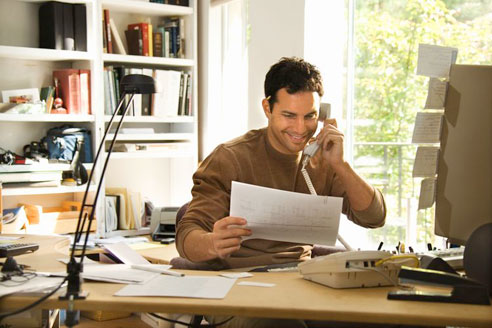 Working from home is becoming an increasingly popular way of working, according to the latest figures from the Office of National Statistics (ONS).
Reported by hrmagazine.co.uk, figures from the organisation suggest 10.7 per cent of those surveyed now work from home - an increase of 1.5 per cent from 2001.
London saw the sixth biggest increase in working from home at 4.5 per cent. When it comes to regions, the South East and the South West were the top performers with 2.2 per cent and 2.1 per cent respectively, cites 4-traders.com.
Only nine local authorities, including the London Borough of Newham, reported a reduction in the proportion of people working from home.
Working from home is useful for employees struggling to find a healthy work/life balance. It is also useful for improving motivation and productivity in employees, which could be useful for a CEO looking to improve a poor performing department, for instance.
Graham Peck, technical manager at computing and communications company Node4, commented on the figures: "Businesses who have previously wanted to allow their staff to work more flexibly in order to boost productivity now have the tools to do so.
"And as more people resent paying over the odds for their business accommodation, they now have the incentive to pursue ways of helping staff to migrate to remote working," he added.