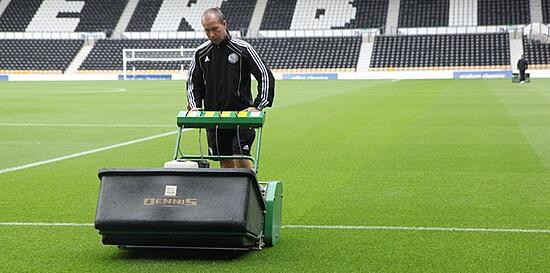 With World Cup fever 2010 upon us its worth noting that every pitch and blade of grass will look fantastic thanks to the 'Dennis stripe'. Vistage member Dennis is the official lawnmower supplier to the World Cup and we would like to congratulate them on their 1st ever World Cup order.

The mowers will manicure the pitches at 10 stadiums including the 95,000 seater Soccer City Stadium in Soweto Johannesburg where the final will be played on July 11th.

Managing Director Ian Howard said "I'm absolutely delighted to have won this contract. We have previously supplied machines for Euro 2008 but South Africa will be our first World Cup. It's a very proud feeling to know that a worldwide audience of a billion people will see the the distinctive 'Dennis stripes' on the World Cup pitches."

We at Vistage would like to congratulate Team Dennis on their prestigious order and all the hard work that went into fulfilling it and hope that our England squad do the pitch justice!