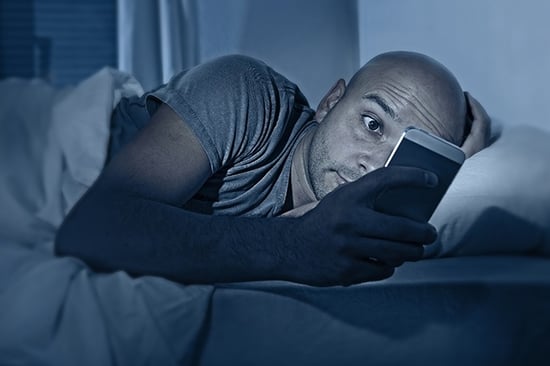 Worrying about your business is all part of heading up a company - and CEOs feel a particular weight of responsibility for the people they employ. With a quarter of business owners admitting to falling ill and many more finding themselves awake at night, it pays to address sources of stress.
Fostering a positive work environment can help everyone. Studies show that happy workers are up to 12% more productive, and having a caring boss is top of their wish list. You may, at times, worry that addressing the personal problems of your team is deviating from business goals. But equally, you don't want to come across as heartless.
Addressing employee wellbeing, far from being the sole function of HR, can actually yield business-wide results. A recent report by Deloitte found the workplace is undergoing a major shift, and employees have different expectations from a generation ago. Many HR professionals now call themselves 'chief employee experience officers' – a more human-centred culture has emerged.
So what does this mean? Are employees more demanding?
Not necessarily. There are some very real benefits to fostering a happy workforce under strong leadership. By demonstrating the business is in safe hands, you are offering the security employees crave. And 'chief employee experience officer' doesn't sound so bad when you consider that contented employees are more likely to stick around. It helps if you can work out what your employees' motivations are, and do everything you can to foster a happy workplace. Put in place:

· Clearly stated values
· Good communications
· Structured praise
· Regular socialising
· Volunteering programmes

As CEO, you'll need to build relationships to achieve a careful balance of clear-headed leadership and a more human approach to employee relations.

This doesn't involve being everybody's 'best mate' - but it does involve understanding what people want to get from their time at work. The ongoing shift to a human-centred culture has resulted in widespread restructuring within firms and an increased focus on corporate culture and employee engagement:
In the UK:
· 91% of companies reported recent restructuring
· 80% are concerned about lack of employee engagement
· 87% rate corporate culture as 'very important'
· 66% of executives feel they are not driving the desired culture

Deloitte points to emerging trends in organisations, involving highly empowered teams working under new models of management. You may also have noticed how technology and use of devices is driving change and how the shift in age relations influences hierarchies at work.
It is worth noting that different attitudes between generations can create differing expectations when it comes to a caring workplace. The new workforce, represented by the increasingly influential millennials (or young people, in plain speak) has a set of community-focused ideals that extend into workplace relations.
Their ambitions also point to a rise in portfolio careers and adaptability – a recent PWC survey found nearly 80% of younger workers expect to have between two and five careers in their lifetime. The vibrant middle market is predicted to be a major draw for those seeking flexibility and career agility. Your company could, in the future, be the company of choice over larger competitors.
So don't let worries about your employees keep you awake at night.
Instead, take a good look at your leadership skills and work on building a positive workplace culture.
Take practical steps to ensure your employees come to work happy and feel respected and supported.
By doing this, you will be demonstrating strong leadership and a caring approach.
The best way to protect your employees' mortgages is to make sure your business is running smoothly and everyone feels valued.
Find out More About How to Become an Effective Leader. Download: The Business Leader's Library. Volume 2: Business Culture