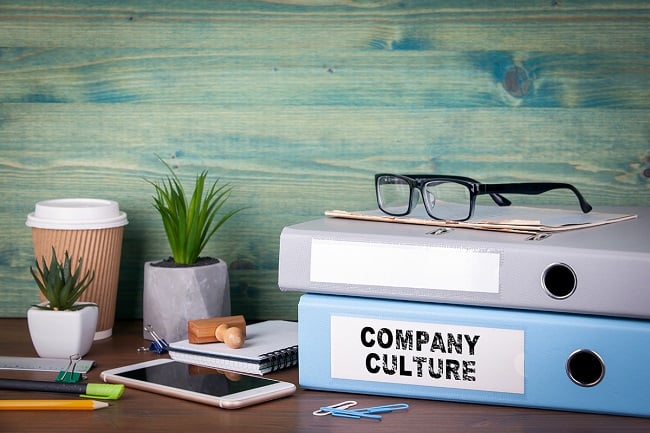 Marie Owen is the CEO of LS Productions, a photo and film production company with offices in Edinburgh, Manchester, London and Bangkok. From humble beginnings working at her kitchen table in Edinburgh, Marie has grown the business into an award-winning, international outfit with a sterling reputation in the industry and a showreel to match.
In the early days, Marie did everything herself, from driving clients to shoots to making sandwiches for the crew. These days she's the CEO, responsible for shaping the company culture and keeping the business on track.
We caught up with her to discuss the importance of culture, how leaders should approach cultural change and other learnings from her fourteen years running LS Productions. Here are Marie's nine top tips for growing firms.
1. Be clear on what you mean by 'culture'
Culture is a very broad term. It can mean different things in different contexts and to different people. For Marie, company culture is about how you treat people, how people interact with one another and how we build relationships.
"Our culture is very simply about working hard, being nice and supporting one another," she says. "I've always believed that how you treat people and how you get the best out of people is by building strong relationships."
2. Listen to your staff and get creative
Understanding and building culture is about listening to your people. It's also about coming up with new ideas or initiatives that can bring people together and strengthen relationships.
"A lot of it is communication. It's about picking up the phone to different people within the company to ask how they're feeling, what we could do better or what we are missing. Conversations are important."
Armed with insights from these conversations, Marie and the team run brainstorming sessions to come up with new ways to make people's working lives that bit better or easier.
"As I've become CEO, I've delegated my operational responsibilities which means I'm able to play a more proactive role in shaping the company's culture."
3. Culture can and should be documented
LS Productions recently created a 'culture handbook' which is distributed to all staff, clients and freelancers. The handbook is intentionally conversational in tone and easy for readers to digest.
"The more visible you make your values, the more real they feel. We use the handbook during the recruitment and onboarding process, we give it out to freelancers and suppliers too. We want everyone to feel it."
Culture is often articulated by management, but it needs to be a two-way dialogue. People are more willing to embrace something if they feel they have participated in its creation. And your employees may know more about your company culture than you do. After all, they live and breathe the culture everyday.
"The culture outlined in the handbook has more depth to it because all the team were involved. It was already there, it just needed verbalising."
4. Culture is about actions, too
The majority of medium to large businesses will have a brand values document but culture runs deeper than words on the page. It should be embedded into how the business is run, how people within the business interact and how people make decisions.
"You feel culture rather than see it," Marie explains. "If you see it rather than feel it then there's a serious disconnect."
5. Culture can change and should be worked on as you grow
"From the very start I thought that a strong culture would lead to success. It had to feel like a good place to work. This is key for me."
Establishing a strong culture early on in your growth is important. But naturally, as companies grow, the definition of that culture might need to be revisited. Startups have a particular feel to them that's no longer appropriate or desirable when you start to scale up.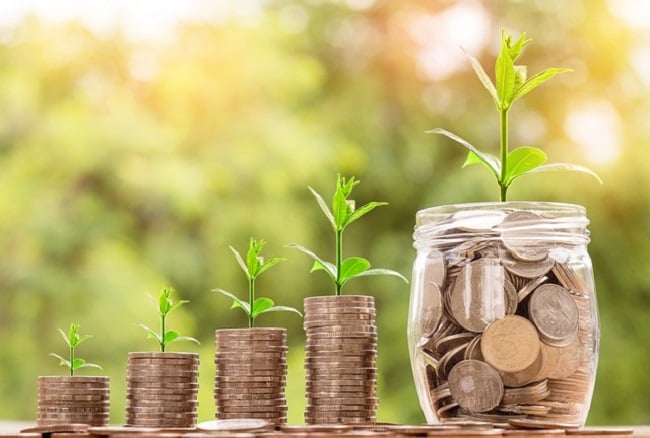 "Maintaining and improving culture is about setting aside time to have culture conversations. I've always led the culture. Over time I needed to bring in HR systems and people to support that culture as well."
Keeping an eye on the definition of company culture gives a growing business a greater chance of success in the long term. LS Productions have teams in four different locations and on two different continents. Culture therefore, is key to bringing those people together and making them feel like they're all on the same side, even if they've never met.
6. Hiring for cultural fit is essential
Culture is about people and how they interact. It's much easier to hire people that gel with your culture than to hire someone and try to change their behaviour. Teams responsible for hiring should have a framework or a set of criteria that can be applied to hiring decisions to ensure the cultural fit.
"You need to have a sense of the type of person that you want. Cultural fit can be a deal-breaker. You want to hire people because they're great at what they do, but also because they have the right attitude."
7. Culture requires processes and investment
Culture is about people first and foremost, but you also need to put in place systems and processes that support the culture you're trying to achieve.
"We have a status meeting every morning, across all four LS locations. Everyone dials in and checks in with each other every day. We've had to invest time and energy into doing this. But those conversations have helped to bring everyone together."
Tools such as Slack are another good way to bring people together. LS have non-work-related Slack chats where people can share links to interesting things they've found or just shoot the breeze.
"We also try to make sure that we bring the different offices together and meet up face-to-face. This costs money but it's an investment in the people and our culture. It has a huge impact."
8. When people cross cultural lines there must be consequences
Culture is often seen as the 'softer' side of management. But it's important for people to see that culture isn't something you can ignore or contradict. If cultural lines are allowed to be crossed, then the culture itself will start to feel flimsy.
"One of the things I've learned is that just because you're nice to them doesn't mean they'll be nice to you. Which is a bit like being a mum. If lines keep being crossed there needs to be firmness. You need to be honest and able to look someone in the eye and have frank conversations. If you don't stand by your values then small acts can snowball into other things."
9. Pinch culture ideas from other places
A huge amount has been written about how to define and embed a strong company culture. And many of the world's top companies have shared their approaches. If you're trying to come up with ideas for your business, a good place to start is to look at how other people have approached the same issue.
"There's no point in coming up with everything yourself. Everything's already been done. We recently pinched an idea from Google and appointed a 'Director of Happiness' who deals with HR, IT and Ops processes. We also pinched a few ideas from Netflix. Their head of HR wrote a fantastic book called Powerful which I'd recommend to anyone. It's full of great things."
Thanks to Marie for making time to chat. Building a strong and positive company culture is a complex challenge which is different for every business and every business leader. But following Marie's advice of listening to your people, introducing processes which support culture and not being afraid to back your culture up with some hard-and-fast rules are great places to start.
To get more tips on how to grow your business and meet other inspiring leaders like Marie, click here to find your local Vistage group.
Picture credit: By tumsasedgars