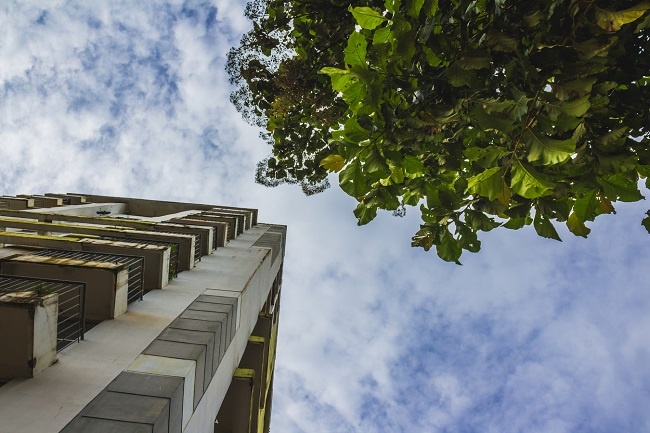 The phrase 'negative externalities' was coined to explain the unintended side effects of a business' action in their pursuit of profit. This seemingly innocuous phrase covered everything from oil spills to childhood diabetes; the subtext being that profit and environmentalism or business ethics are at odds. To make the most money, someone somewhere has to take a hit, and if the fines metered out as a result of these externalities were less than the profits a business stood to make, it was a fair trade off. The planet, in many cases, came last.
But the times they are-a-changin'. From multi-billion dollar organisations like IKEA, Tesla and GE to SMEs, more and more companies of all sizes are embracing a more environmentally positive approach to business.
But this isn't simply about doing good for the sake of it. Environmentalism, ethical supply chains, ethical banking - these things can have a positive impact on the bottom line as well. So, as a business leader, is environmental thinking good for both the planet and for profit, and if so, how can you get involved?
The rise of ethical business
The term 'ethical business' might bring to mind non-profit organisations or charities with a primary focus on doing good rather than making money. While this may have been accurate 20 years ago, these days commerciality and ethics are not mutually exclusive. Just ask Unilever.
The multi-billion pound FMCG giant launched its Sustainable Living Plan back in 2010 - a guide and strategy to find sustainable suppliers. Eight years on, 60% of their raw materials are sustainably sourced (with the aim of reaching 100% by 2020), over 238,000 women have been given access to training and support - and crucially, business is booming.
Their sustainable living brands, such as Comfort, Dove and Ben and Jerry's, are growing twice fast as the other brands in their portfolio and were responsible for 50% of the company's growth in 2015. Speaking about the success of these brands, CEO Paul Polman said: 'Our results show that sustainability is good for business, with increasing evidence that our 'sustainable living brands' do better.'
Unilever's commitment to sustainability doesn't pretend to be something it's not. They want to make the world a better, fairer place, but they also want to turn bigger profits. A study by the company found that brands are missing out on £868 billion by not committing to sustainability. The report concluded that 33% of people would buy a product because they believe it's doing social or environmental good.
In addition to the number of brands weaving ethical and environmental practices into their businesses, there are many successful enterprises which have been actively founded on these principles such as footwear brand TOMS. The USP of the multi-million dollar company is that for every pair of TOMS purchased, the company gives one pair away to people in need around the world.
Then there are the companies whose very existence is based on combating social or environmental crises. Founded in 2013, The Plastic Bank fights two of the world's biggest problems with one clever stone.
The premise is simple: they pay people to collect plastic waste and take it to markets in The Philippines and Haiti to be recycled. Once exchanged, the collector can opt to receive money or credit to buy goods - the company calls this currency Social Plastic. As the founder, David Katz says: "If a family making $1,000 a year gets $60 from plastic, it's a profound change in their lives.'
The benefits of environmental thinking in business
Implemented correctly, environmental thinking can make a big difference to all aspects of your business.
Project ROI (a research initiative created by Verizon, Campbell, IO Sustainability and Babson College) found that sustainability can increase sales revenue by up to 20%, boost productivity by 13% and reduce employee turnover rates by 50%.
One company which proves the power of environmental thinking and the benefits of investing in a sustainability strategy is GE. Since launching their 'Ecoimagination' products in 2005, the electricity company has invested more than $15 billion in R&D to reduce its environmental footprint. The results? Their greenhouse emissions have been reduced by 31% (with the aim of a further 20% by 2020) and their eco-friendly products have added more than $200 billion to the company's bottom line.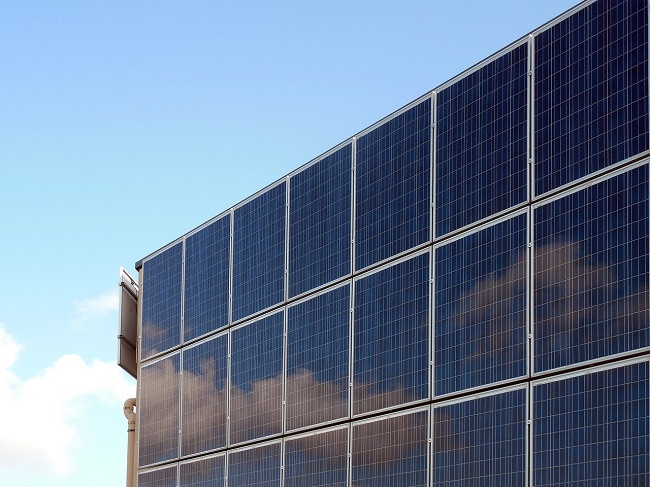 In addition to reducing operational costs and waste, one of the main reasons environmental thinking is helping companies increase their profits is consumer demand. Neilsen's 2015 Sustainability Report found that 66% of consumers are willing to spend more on a product if it comes from a sustainable brand - an increase of 50% from 2013. This figure rose to 73% amongst Millennials. There was a time when value or cost would have been the priority but now consumers are increasingly motivated by ethics, impact and long-termism.
Put simply, brands committed to sustainability are more likely to attract and retain customers. Tesla demonstrates this shift in attitudes perfectly. When the company first launched, their cars were considered niche. Fast-forward 15 years and their zero-emission Model S car has outsold BMW, Mercedes and Audi across Europe for the very first time.
How can you think more environmentally?
Becoming more environmentally aware isn't hard. Whether you make micro or macro changes, the impact on both the environment and your business will be tangible.
Environmental P&L
By quantifying your impact on the world around you, you can see where changes need to be made. One company which has doing this since 2011 is Puma. In addition to their yearly profit and loss report, the German sports brand also issues an annual EP&L which includes not only their footprint, but the environmental footprint of its entire supply chain. Through pinpointing areas with greater waste or emissions and making changes, you can reduce your footprint and reduce costs just like Puma, who have successfully reduced emissions by 15% since 2013.
Domino effect
A major factor in becoming more sustainable is looking at your supply chain. In order to be sustainable, you need to be doing business with other environmentally sound companies. Are your suppliers sustainable? Are you? If your suppliers are becoming more sustainable, will they still want to do business with you unless you make changes? Managing your supply chain can help you ensure your business is greener and more ethical - it can also increase the likelihood of long-standing relationships.
Engage staff
The best way to enable change is by involving everyone. Orders from the top might force people to do things but accountability and ownership is much more effective, long-term. Try creating a dedicated sustainability team to come up with ideas for how to become more green. Delegate projects such as sourcing eco-friendly cleaning products, recyclable goods or energy-efficient appliances.
Cut it out
One of the most obvious and easy-to-implement measures you can take is aiming to become a zero-waste company. By reducing paper waste and eliminating plastics and non-recyclable packaging, you can cut costs and help the planet. So try going digital as much as possible and avoid printing things out unless it's absolutely necessary.
Companies like Waitrose and Bristol-based Boston Tea Party have recently stopped providing single-use cups for their coffee. Instead, customers who want takeaway coffee are invited to buy reusable cups at an affordable price. Take a leaf out of their book; if you have plastic cups by your water cooler, set a date for getting rid of them and let employees know that they'll need to bring in their own reusable bottles or cups.
If it's not being used, turn it off
Obvious but often overlooked, switching off electrical appliances and lights can make a big difference to emissions and your expenditure. Instigate a strict 'turn it off' policy and come up with a forfeit for anyone who forgets, such as putting money into a charity jar or doing twenty press-ups.
Switch energy suppliers
Is your energy supplier sustainable? If not, make the switch. With the wide range of renewable power sources and suppliers, there's no benefit to not going green. Over 54% of the UK's electricity supply now comes from renewable sources (an increase of over 9% from 2015), so you should find yourself spoilt for choice.
The American economist Milton Friedman wrote an essay in 1970, entitled 'The Social Responsibility of Business is to Increase its Profits'. In it, he argued that 'Only people can have responsibilities' and accused those who believed business should have a social conscience of 'preaching pure and unadulterated socialism'.
This belief, that social or environmental good somehow opposes the tenets of capitalism, has been long upheld by many in the business world. Until now. As 'green giants' like Unilever, Tesla and Toyota have proven, sustainability isn't just a 'nice to have' and it certainly isn't slowing down growth or profits; quite the contrary. Making sustainability a strategy and weaving it into the DNA of your business benefits everyone: your people, your profits and the planet.