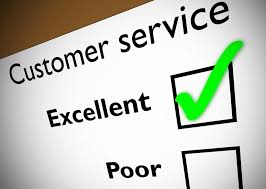 According to a new study, good service is "crucial" for the survival of small businesses, according to startyourbusinessmag.com.
The research, which was carried out by O2, found 72 per cent of consumers wouldn't forgive a small firm, such as a family business, if they received poor customer service. Sixty-seven per cent also said they would share a bad experience with family and friends, which could be potentially harmful to businesses.
Talking about the research, Paul Lawton, general manager of small to medium-sized business (SMB) at O2, told freshbusinessthinking.com: "We believe customers should be at the heart of any business, and this includes our own organisation. As the research shows, customer service and the ability to respond and be flexible is a key requirement for small businesses."
Experts also said that the study suggests that small businesses need to invest in new technology in order to thrive. This was due to the fact that customers in the research claimed excellent communication is the most important issue for them when interacting with a small business.
Seventy-one per cent of those questioned said that they expect to be able to contact a business quickly and easily, whilst 20 per cent even said that they expect to be able to contact a small business at any time, day or night.