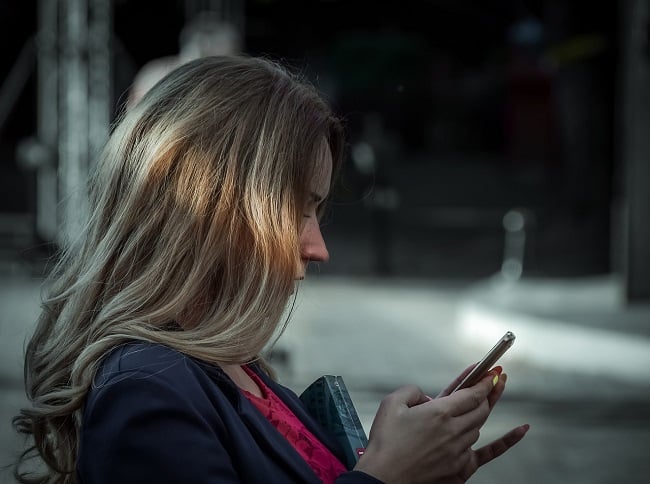 On a winter's evening in Paris nine years ago, two friends had trouble hailing a taxi. Travis Kalanick and Garrett Camp were attending LeWeb, Europe's number one annual internet event, "where revolutionaries gather to plot the future". Their cab problem sparked an idea that turned the taxi industry on its head: an idea that became Uber.
Today, their business services customers in 633 countries, is valued at over $60 billion, and is set to be worth $100 billion in a couple of years time. Uber's strategy is far from foolproof, as recent events in London have demonstrated, but their willingness and ability to disrupt such a well-established industry should serve as a warning to other businesses: innovate or die.
Uber is just one example of a digital startup that upended a traditional business model: Airbnb is now the world's biggest accommodation provider (and owns no property); Facebook is the largest global media outlet (and produces no content); Netflix is the world's most popular movie provider (and owns no cinemas). The rapidity of technological progress, as well as the increasing ease and affordability of implementing digital solutions, makes it possible for even the smallest of businesses to throw entire industries into disarray.
Competition is scaling up, but we're unprepared
Vistage speaker and Impellam Group Head of Consulting, Russell Beck, explains that competition will only become more prevalent:
"Globalisation is here to stay and the world will increasingly become a smaller place. Forces such as trade, finance, and tourism intertwine us in ways that we'd never really realised. Competition will be incessant and you won't see it coming."
For established businesses, making incremental improvements is no longer enough to stay on top of competitors: a nimble startup is apt to appear at any moment and change the game. Unfortunately, most are not set up win: 74% have no clear digital vision, only 14% have the right processes in place, and just 21% have the right culture and skills for successful digital transformation.
Innovation cannot be contained to a monthly ideation session whilst the core business remains unchanged: transformation must happen at the heart of an organisation, not at the fringes. In order to stay ahead, businesses must follow the migration of value and repeatedly reinvent themselves from the inside out. We're talking a cultural shift: one steered by the senior leadership team and, most importantly, the CEO.
McKinsey conducted a series of interviews with executives in an effort to define what CEOs must do in order to be successful in their transformation efforts. They found that bringing meaning to transformation is the first crucial step: people will go above and beyond for a cause they believe in. Additionally, the CEO must role model the new desired behaviours and recruit a leadership team who is committed to the journey. Finally, the CEO must be willing to roll up their sleeves and get personally involved during the most critical moments of change.
The Amazon story
Jeff Bezos, CEO of Amazon, provides a perfect example of how to lead an organisation to greatness through continual value-based transformation. Where countless other retailers have fallen foul of the rise of e-commerce and the subsequent decline of bricks-and-mortar stores, Amazon has stayed ahead of the game at every turn.
In the 1990s, Bezos spotted an opportunity to sell books, CDs and DVDs online, understanding that consumers felt no need to try these products on for size in a physical store: people would be willing to buy them on the strength of reviews and the authority of the creator alone. At a time where e-commerce was a new concept, Amazon provided a safe entry point to shopping online. Arguably, this foresight sparked the demise of big-name UK retailers such as HMV, Woolworths, and Virgin Megastores.
Since its inception, Amazon has gone on to dominate the online marketplace and compete successfully in everything from cloud computing to food delivery and original TV content production. And now, they are boldly following the latest retail trend by going full circle and opening physical stores. Bezos' formula for success lies at the heart of his leadership ethos: put customers first, boldly follow future value, and inspire your people.
Technology is secondary
Successful disruption has little to do with technology, at least at the start of the transformation process. Businesses who forge new ways of serving the emerging needs of their customers, and use technology to support this, are the ones who triumph over their competition.
Uber spotted the need for people to hail a cab quickly and efficiently and used the growth of smartphone technology and connectivity to make it happen. Amazon noticed that increasingly time-poor consumers wanted products to come to them and used the emergence of online shopping, combined with the bold move of creating their own delivery network, to make it happen. Businesses in service, knowledge, and product-based industries alike can use the same tactics to pursue new profit channels.
The most successful companies will be those willing to specialise, says Russell Beck:
"Everyone misses what technology does: it removes your uniqueness. It dumbs it down - anyone can be an expert in anything within three clicks. Successful companies will become laser-focused and narrowly defined. They will hunker down into specific areas of specialism: inch-wide, mile-deep. You have to know what you're good at, and be the best.
Whilst the idea of shedding weight from an organisation may seem counterintuitive to agility and flexibility, Beck explains that effective networking can provide a company with unlimited skills and resources.
"Company size will be belied by the network of relationships they have in place. If you are a specialist doing something, you need a network of other like-minded specialists to support your core through offshore, outsourcing, and partnerships. As an example, Apple only directly employs 80,000 people in the US, but they indirectly employ another 450,000 through their US-based suppliers."
Critical infrastructure
In order to place change at the heart of culture, leaders must be willing to put agility to the heart of operations. CEOs must inspire the efforts themselves by effectively communicating the vision and direction and by encouraging employees to embrace constant change. However, they cannot do so alone: appointing a senior team with the necessary skills for the new business direction is critical. With digital transformation a linchpin of future success, technical and change management expertise must form the backbone of the leadership team.
Governance of processes remains as important as ever during transformation: the ability to make decisions in areas such as budgeting and crisis management quickly, based on a predesignated formula, is key for rapid progress. Analysis of consumer and industry data, paired with future-focused thinking, provides business leaders with a structure to understand how digital technology could be used to service the emerging needs of their customer. Additionally, the CEO and leadership team need to be able to track developments easily: a dashboard for both traditional and nontraditional metrics (such as digital adoption and engagement) serves to support this.
Technology, although a critical success factor, will not be the driving force behind future proofing a business. It's the ability to create a culture that embraces agility and places digital transformation at its heart that will set a business apart. Those that will still exist in 10 years time will be the ones constantly innovating and evolving.