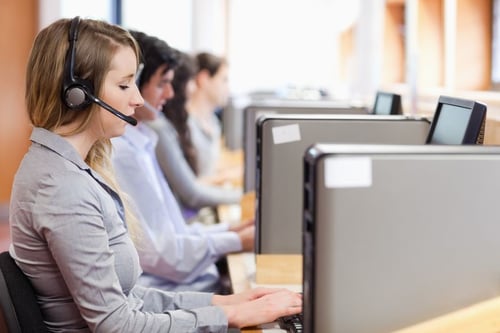 Wearable tech and faster broadband have resulted in a tech revolution. The future is connected and companies are exploring the challenges and applications of the IOT.
The internet of things, is the devices that connect to the internet. A 2011 Cisco whitepaper by Dave Evans estimated that there would be 50bn devices connected by 2020. As broadband becomes standard and the cost decreases, more devices are designed to connect to the internet.
The rule is almost 'if it can be connected, why not?'
The IOT has many applications, and is not a new idea. A 'modded' Coke machine at Carnegie Mellon was the first internet connected appliance in 1982. The next was an internet connected toaster in 1989. The concept is already in use in home automation, and planners are looking at the next logical extension, smart cities. Manufacturers and Farmers have been using it to monitor supply chains and crops.
In software, examples include IFTTT - an online application linking different services. You can use it to link different programs and trigger specific actions. It ranges from auto publishing your Instagram photos on Twitter, to auto adjusting your central heating on cold days (it pulls the data from weather reports).
The Benefits of Wearable Tech
When you think wearable tech, you might think fitness bands, Google Glass, or even CuteCircuit's digital dresses. But there are numerous, (more practical) devices that can benefit the business world. These devices converge and link together to form part of the Internet of Things.
Healthcare companies are producing devices that deliver medication, monitor patients and transmit data to providers. Samsung have created a 'smart' business suit and Barclaycard and Lyle & Scott worked together to produce a Contactless Jacket, which allows you to pay via a chip in the sleeve.
Lone Worker Protection
Wearsafe for example, is the latest wearable to plug in to the internet of things. It is a high tech update to the panic button, a brilliant wearable tag that you can use to alert employers or contacts when your safety is in danger. It links in with your smartphone and the internet, and is able to send audio from the scene and start a live chat with selected contacts. It also vibrates to let you know help is on the way.
It's the next logical step from tracking apps, and is a great example of how the IOT can take a good concept - such as an app on your phone that you can use to alert people that you are in danger - to a great one, where you can alert people at the touch of a button.
It would be perfect for the monitoring and protection of lone workers. Surveyors, salespeople and people who work outside normal hours are often unavoidably alone for long periods of time. A product like Wearsafe can link with other 'wearable tech' devices to help ensure their safety. These can include GPS trackers, CCTV with live-streaming capability, state of the art ARC (alarm receiving centre) facilities and 'Man Down' devices that can track when a person trips or falls.
More Wearables
Another example of wearables linking to the Internet of Things are wireless call centre headsets and multi user conference phones. They can be linked with other connected devices to create an integrated, overarching system for any centre or office. This can help improve productivity and employee satisfaction.
Two key benefits for customer service environments are collaboration and training. Trainers can use the new tech to listen into trainees' calls, and high level execs can collaborate across continents with internet based telecommunications software. Managers and supervisors can monitor performance and behaviour using interconnected online systems.
So why bother? Well governments have been pushing energy companies to provide 'smart meters' to businesses and homes. Not out of altruism, but because the meters are more effective and efficient, meaning you save energy and money.
If this new technology can revolutionise a call centre - why wait to innovate in your organisation?