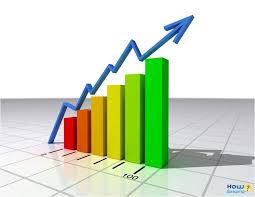 New research has found that short-term business prospects in the UK continue to improve, according to thebusinesdesk.com.
The information was taken from the latest 'Business Trends' report, which was carried out by accountants and business advisers BDO LLP. It found that the country's short-term business prospects are at their highest level since May 2011.
The BDO's Index, which reflects the current experience of UK businesses, increased for a fifth consecutive month in the time leading to June, reading in at 96.8. This is also over the crucial 95.0 mark, which indicates business growth.
Talking about the data, Peter Hemington, Partner at BDO LLP, told freshbusinessthinking.com: "It's encouraging to see short-term business prospects improving and confidence in the UK economy continuing to strengthen. Indeed, all of our indices moved in the right direction."
BDO's Optimism Index also showed that business confidence is on the rise in the UK. The research, which predicts business performance in two quarters time, increased from 94.3 in June to 95.6 in July. This was the sixth consecutive monthly increase and is also its highest level since April 2012.
These results show that there may be the need for more leadership training, as businesses might be more likely to expand with better prospects and confidence within the market.
Rising confidence also means businesses are intending to hire more staff, with the BDO's Employment Index continuing to rise.