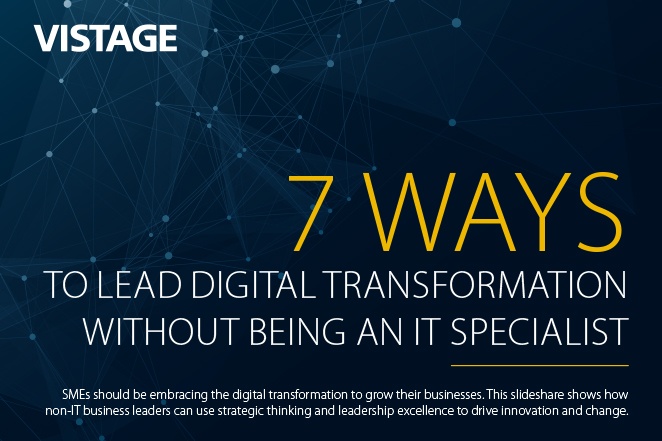 Technology that was previously only available to large enterprises is now much more accessible and affordable. This means that with strategic thinking, SMEs can punch above their weight, enjoying all the benefits of flexibility as well as some serious large-scale capabilities. They can adopt new technologies quickly to respond to changes in the marketplace and even become digital disrupters.
As our SlideShare explains, leadership excellence is the key to successful digital transformation:
The evidence so far shows that digital transformation in SMEs is connected to revenue growth. An IDC survey commissioned by SAP, found that fast-growing SMEs with 10% plus annual growth were significantly more likely to have made major progress towards their digital transformation than slower growing firms.
Leadership excellence is essential to drive innovation and avoid falling behind, or worse, become irrelevant, as the pace of technological change accelerates. Digital transformation can bring about sweeping business change - including business models, routes to market, product services and distribution, job roles, workplace operations. But with the right strategic thinking, these changes can deliver real business value that powers growth and competitive advantage.
Find Out How the Digital Revolution Can Help Grow and Expand Your Business. Download: The Business Leader's Library. Vol. 5: IT