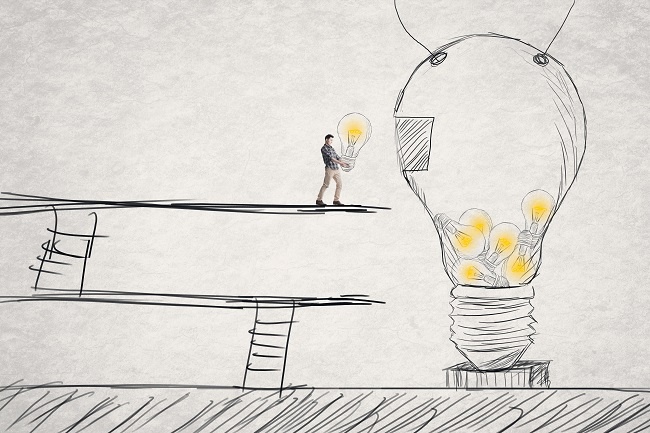 Small things change direction much more easily than their larger counterparts. If you're going around a sharp corner at top speed, you'd rather be in a nifty sports car than a cumbersome people carrier. The same is true in business.
Although larger companies are usually better positioned to absorb inflated costs or withstand longer-term financial pressures, smaller organisations are often much more agile and responsive to external changes. With less corporate red tape, more direct contact with customers and often more efficient communication, small businesses are the masters of swift, flexible action.
In today's fast-moving, unpredictable financial and political landscape, this ability to improvise isn't just an advantage, it's a necessity. Here's how to grow your business by thinking small…
How large corporates are embracing agility
There was a time before the digital era when brands could afford to be more static: people went into shops to buy things, data didn't mean what it does now and traditional advertising was king. Companies that we all know and trust could just stick to doing 'exactly what it says on the tin' and still prosper. Things couldn't be more different now. These days, even century-old institutions recognise the need to innovate or die.
Rolls-Royce's recent announcement that it is building an ecosystem of 500 partners by the end of 2018 highlights the growing need for businesses to expand their thinking and diversify their offerings. The initiative's director for global ecosystems and partnerships, Caroline Gorski, said: '...we are now operating in a world that is changing incredibly quickly, especially in terms of digital technology development…. We have recognised that, in this digital world and with a data-driven economy, the power of collaboration is essential to gain both a commercial advantage and work dynamically.'
Despite being a brand which is already at the forefront of engineering innovation, Rolls-Royce have recognised the need to stay relevant and have taken action in order to give themselves a competitive advantage. Instead of waiting for new tech to emerge and then reacting, they're ensuring that their company is at the forefront of innovation, utilising relationships with agile startups to drive innovation.
Another example of big brands adapting and evolving in this way is Motorola. In 2015, the mobile phone company partnered with crime-fighting software and analytics company, Wynyard Group. The reason: Motorola recognised a need to expand their tech capabilities and be part of the trend for big data analytics. Wynyard Group's software diversified Motorola's offering by enabling law enforcement clients to connect and analyse data sources including social media, criminal history and video evidence.
This type of preemptive action is a key feature of how many small businesses operate. Smaller companies can't afford to take the 'wait and see' approach - it usually leads to missing the boat - especially these days. Irrespective of size, no business can afford to ignore the digital revolution taking place right now. It's a case of adapt or get left behind.
Where to start: agility
Large companies like Rolls-Royce have realised that leveraging startups and accelerating innovation is fundamental to survival and growth. But what if you're an SME with limited funds? Although most companies don't have the budgets to fund their own network of tech startups, there are many other ways to implement agile, small business thinking.
Agility is a word that has been used exhaustively in business. So what exactly does it mean? At its core, 'Agile' is a way of working and thinking to get things done more efficiently with less wasted time and quicker solutions. According to research by the Agile Future Forum (AFF), agile working practices save 3-13% of workforce costs. So how do you become more agile?
The fundamental key to being agile is preparation. Just like a simulated fire drill, you need to know where the exits are and how to get there quickly, so to speak. What will happen if the costs of raw materials skyrocket? How would a rise in inflation affect your borrowing potential? Having an idea of how you would respond to such fluctuations will give you a competitive advantage if the worst happens.
Another way to improve agility is by becoming more efficient. When operations run smoothly and take less time, implementing change becomes easier and quicker. This drive and desire to become more efficient is behind the trend for digital transformation, effectively weaving digital processes and solutions into the DNA of your business.
Incorporating technology and digital strategies can include anything from implementing digital data capture software to investing in new tech so employees can work remotely. The more digital you become, the faster you can respond to market or internal changes.
Knowledge is everything. In order to predict upcoming changes and developments you need to have an in-depth understanding of your market and the broader economic landscape. If you know consumer tastes are changing or there's a growing demand for a particular product or service, you can make adjustments before you see an impact on your bottom line. With so much competition out there, failure to adapt in time could have serious financial implications.
Other ways to think like a small business
While strategic changes, like becoming more agile, take time to implement, there are some key elements of small business thinking which can be instantly put into practice.
Speak to your customers
One of the big benefits small companies have is their ability to have one-to-one, personal contact with their customer base. Startups and smaller organisations often ask their customers direct, specific questions in order to understand what they want or how they found their company. This type of information is invaluable, especially in areas like product development and marketing strategy.
While it may not be logistically possible to create exactly the same personal touch that small companies have, there's nothing to stop you from reaching out to some or all of your customers and asking them a few questions. The more information you have about the people that spend their money with you, the better your chances of meeting their needs and enhancing their experience of your brand. It's also likely to provide you with the information you need to grow your customer base.
Believe in ideas
Steve Jobs was best known for being CEO of Apple, but he also founded Pixar. And it was Jobs who developed the iPod and the iPhone, the latter ostensibly rendering the former obsolete. This idea of self-disruption was and remains key to Apple's success.
Instead of just sticking to what he knew, Jobs was a pioneer for change and revolutionary thinking because of his vision and commitment to innovation. Small businesses and startups often place great emphasis on being ideas-focussed because they know that's the only way to survive.
Many larger corporations find themselves slaves to processes or ideas that were implemented years ago and are no longer effective - simply because nobody's thought about changing them. Don't be afraid to throw them out and develop new, fresh ideas. Open up the conversation to the whole company and encourage people to share their thoughts and ideas. Make it part of your company ethos so that a commitment to innovation becomes part of the culture.
Don't be ruled by fear
The very essence of startups is disruptive. By creating something that wasn't there before, you're embracing risk. Part of this culture in startups is simply due to the stage the business is at, but larger companies can certainly adopt the same risk-taking, disruptive mindset.
Could you diversify your output? What can you do differently from your competitors? Taking risks is an effective way to inject new energy and productivity into your business. Without it, companies run their own risk - of plodding along with the same growth rate as five years ago.
Small businesses have the instinct to survive. They've often been established in the digital age and already have the mindset to innovate and adapt. But there's nothing stopping larger, longstanding companies from adopting this attitude. Although change can seem daunting, without it, real growth is impossible.
As Charles Darwin said: 'It is not the most intellectual or the strongest of the species that survives, but the one that is best able to adapt and adjust to the changing environment.'