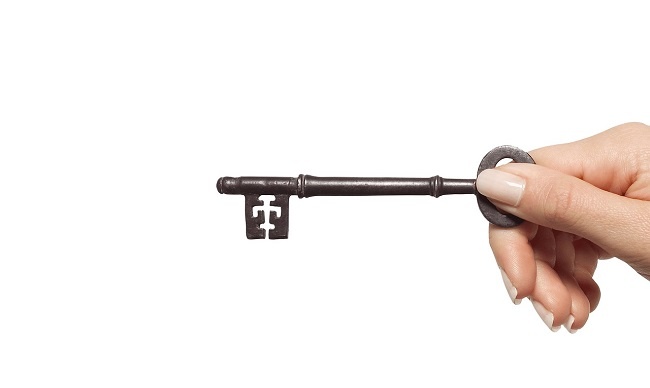 Two-thirds of the UK's businesses are family-owned. That's 4.8 million businesses in total, of which over 16,000 are medium to large businesses.
The UK is a country (or rather set of countries) with a powerful, long-standing tradition of family-operated companies. Not simply because it's a nice concept - but because family businesses have remained stable and confident throughout boom and bust.
Just under two-thirds of family businesses say they are generating consistent revenue growth. In 2016, family businesses generated a £519 billion gross value added contribution to UK GDP, a 1.5% increase in real terms.
Most family business owners will want to pass the business on to the next generation but relatively few actually do so: fewer than half of family-run businesses pass to the second generation, and only a fraction to the third. More and more MDs and CEOs are being sourced externally.
For ambitious business leaders, taking over a family firm is fraught with challenges, but equally full of opportunities too. Once you've got your feet under the desk, what then?
Operational challenges
When Vistage member and serial entrepreneur Imran Hakim sought to scale his optometry practice, he focused on acquiring ageing family practices seeking a safe pair of hands to take the business forward. The opportunity was to build on the service and hard-earned customers of a family business by modernising the service offering.
Hakim had a head start since he was bringing family businesses under the umbrella of his existing business. He wasn't starting from scratch, but the challenges he encountered are emblematic of the hurdles faced by outside leaders stepping into family businesses.
"I spotted an opportunity to take on exactly these type of companies and effectively super-charge them with a great back-office team to support on everything from digital marketing, through to HR, finance and supply-chain management," says Hakim.
"In short, we do the heavy lifting on the areas the business needs to operate successfully, while the optometrists and their teams can focus on delivering the type of outstanding service and care which keep customers coming back."
It's not always true that family businesses are old-fashioned, of course, but they are more likely to have ageing systems. PwC's family business survey revealed that only half (49%) of family-run businesses felt they have a strategy fit for the digital age (lagging behind a global average of 53%).
In Hakim's example, he noticed that the businesses he acquired lacked the systems needed to capture and amplify feedback. "Word of mouth is a very powerful tool in the optometry business, where referrals often come through recommendation."
This isn't just a challenge, it's an opportunity. Hakim actually seized on this weakness and spun it out into a different business idea: developing a standalone customer engagement software called GroHawk. A new business leader going into a family business can look at processes and products and promote innovative changes.
Ready made culture
For an external leader coming into a family business, the advantages are plenty. For one, the company culture already exists and, driven by close family bonds, will likely be a powerful force. As Jo Macsween, owner and director of the third-generation family-run business Macsween of Edinburgh (and Vistage member), explains:
"...our core DNA helps us to keep reinventing ourselves without losing the sense of who we are and what's important. We think we can double the size of the business in five years, but whatever size we reach, I'm confident we can hold on to our core values, our roots, not forgetting where we came from and what are roots are – growth won't come at the expense of those values."
The core components of company culture - vision, values, practices, people and narrative - find fertile ground within tight knit family-run businesses. A new leader doesn't need to engineer a company culture from nothing.
And, in fact, the culture created by a family offers a stable foundation for scaling the business. Research has shown that the cultures of family enterprises are more positive than the culture of firms without a family affiliation.
IKEA, for instance, is a family business, and the cost-conscious, efficient ethos of its founder Ingvar Kamprad remains central to the business today. Speaking to the Financial Times in 2012, the then-CEO Mikhail Ohlsson noted that Kamprad Family's values helped make IKEA what it was. "If we share the same values and the same vision we can put more trust in people working in the organization; we can have a very flat and unbureaucratic organization.
"We always recruit through values and we spend an enormous effort in strengthening the values: Togetherness, Down-to-earth and Hardworking."
But while the strong family culture is a blessing, it can also create a few problems. As Jo Macsween also points out, the tight knit environment of a family business lacks "external reference".
An outsider coming in might find it difficult to acclimatise and, crucially, make the changes they feel are necessary for a business to grow.
Organisational culture evolves over time in every business, not just a family one. A company's identity is based on its culture, which is deeply linked to its history and development. And a culture can be particularly strong and idiosyncratic in a family-run business.
For a business leader coming in, the challenge, as Imran Hakim explains, is to blend a "start-up mentality" with the strong cultural DNA that already exists. But this takes time and patience, which can be frustrating.
As the experienced executive Torben Rick put it: "Changing culture is a bit like changing the course of a large ship – it takes time to manoeuvre and whilst the engines are pushing one way the tides and winds are pushing another."
But as an outside leader coming in, you do have the external reference that Jo MacSween talks about. While the employees of a tight knit family culture might not appreciate the nuances and quirks of an existing culture, an outsider can.
Making the changes desired is another task entirely - but not an impossible one. The goal is to demonstrate your ideas in action, not to enforce them. Leaders can select projects and set goals that highlight values like agility, innovation and customer centricity.
Conclusion
Even if you don't necessarily intend to take over a family-run business, the odds are likely that you'll end up with one. The majority of the UK's businesses are family-owned, accounting for 47% of private sector employment.
Entering into these tight knit businesses is fraught with danger. For one, the close familiarity of family comes with a lot of baggage: conflicts, relationships and history. Navigating this takes time and energy, and may require adopting a more patient approach to creating change.
But simultaneously, the deep roots of a family business enable entrepreneurs to hit the ground running. Seventy-five percent of consumers trust family businesses (compared to only 59% for non-family businesses). People would also rather work for a family enterprise and are three times more likely to pay more for its products.
So, while the challenges are significant, the advantages, too, are palpable. For a business leader coming into a family business, the opportunity is there to seize on the momentum created by years of family ownership.