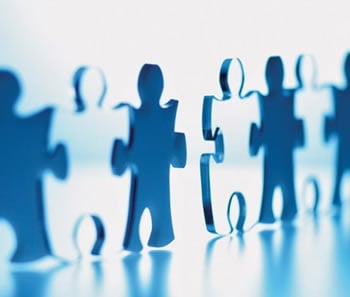 We are all too familiar with the steep rise in unemployment over the last 18 months and, without doubt, many of our members have had to shed some staff to survive. However, it does beg the question of how SMEs are going to respond as recovery slowly ensues – when staff are at lower levels, the slightest of green shoots may be enough to strain the capacity of some businesses.

Those who did make deep cuts in their workforce early in the recession may now need to re-staff, but with the peaks and troughs of the W-shaped recovery Vistage UK's top speaker and leading economist Roger Martin-Fagg predicted, it seems many may do so carefully – perhaps using contract and temporary labour where they can.

Indeed, I think these groups will have a major contribution to make to all our industries in the new economy. The days of 'one job for life' are becoming a distant memory. Many roles can actually be flexible in their nature, and if planned well, can work for the employee and the employer.

I think we can all expect to see a marked growth in flexible working, part-time, self-employed and contract labour, and from listening to our members, I think we will also start to see more of a shift in the way businesses will recruit - with technology, the internet, social networks and personal recommendations or referrals coming to be seen as cheaper alternatives to traditional means of recruitment.

There is no doubt specialist agencies will still have a place and anyone focusing on a special skill area or niche will still have a role to play but, with the coffers being far from full, traditional print recruitment advertising may become a thing of the past for many businesses – at least for the time being.

What do you think? Do you see any changes in the way you will staff your business?