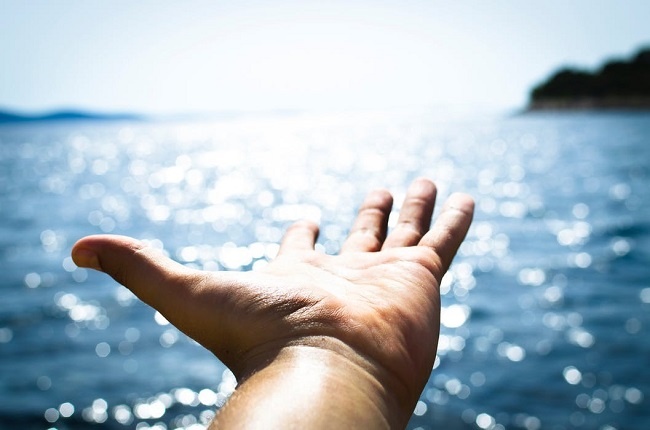 We all love holidays; time to be with family and friends, to pursue hobbies and interests or to just relax and do nothing. We imagine ourselves returning to work from a break bursting with fresh energy, renewed motivation and plenty of creative verve - but the reality is often quite different.
The transition from holiday to work mode doesn't happen at the flick of a switch - after all, none of us are robots. One minute you're lying on a beach with the sun on your face and the next you're sat at a desk, staring at a screen: it's disorientating. Add to that a mountain of emails, half-finished tasks and anything else that's piled up while you were away, and it doesn't take long for that holiday zing to vanish.
Our recent Vistage member survey highlighted this and gave us food for thought. We were happy to hear so many of you are taking summer breaks (albeit not without checking emails) and it made us wonder, after you've wound down, how do you wind back up again?
With a bit of foresight and planning, you can have your break and eat it. Here's how to avoid the post-holiday pile-up before, during and after a holiday, ensuring you return to work feeling calm, collected and happy…
Preparation is everything
Planning for time away weeks or months in advance helps to avoid that last-minute panic and ensures everything's covered. It's essential that things run smoothly while you're away, both for the business and for you.
A simple way to make sure it's business as usual is to identify specific projects or tasks that need to be worked on in an hour absence. Partner up with one or two colleagues who are going to be covering you and make sure they know exactly what needs to be done. Being as specific as possible will help mitigate any potential hurdles - nothing is too granular.
Here are some points to cover:
Who is specifically doing what? If more than one person is covering, make sure each person is allocated specific tasks. This way nothing will fall by the wayside.

If you're handing over a client, there's no such thing as too much background information. Fill colleagues in on recent communications, preferences, likes and dislikes etc. What exactly are they expecting in this time period? Would they rather be contacted by phone or email? What time of day is best? The more detail, the better.

What could go wrong? If a project or task could include potential hurdles, make sure you cover all the bases and come up with pre-planned solutions. Who can they speak to if they're completely stuck?
If you start communicating with team members weeks before a break, it gives everyone time to ask any questions or fill in gaps. This might seem time consuming but it will save time and stress later on.
Ditch the smartphone
Letting go and switching off is hard-especially when you're the boss. What if there's a crisis? What if a client has a question only you can answer? It's important to remember that the company can function without you for a few days or weeks.
If you've planned properly and covered all the bases, there's no need to stay connected so avoid temptation and leave your smartphone at home. Try going retro with a pay as you go phone so that there's no way you can constantly check emails or Whatsapp colleagues.
Taking proper time off from work is vital to your health and wellbeing - it's also likely to give you a fresh perspective so that you come back feeling more productive and engaged.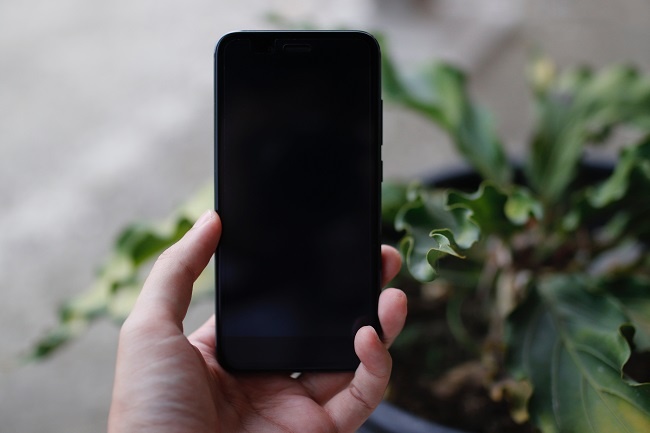 A study from the Journal of Association for Consumer Research has shown that just being in the presence of our smartphones is distracting; we either look at them or try to fight the urge to look at them. Either way, we can't fully switch off with smartphones around, so if you're having a break, then make sure it really is a break.
Find your groove
Despite what we've just said, there are no hard and fast rules. If you really are an 'always on' person, and feel anxious about letting go, there is a way to stay connected and ensure you still get a break.
By allowing yourself an allocated time slot to check emails or liaise with colleagues, you might find it easier to relax and enjoy the rest of your break. But keep it compartmentalised. Give yourself 15 minutes to check in and then switch off and step away.
Challenge the calendar
The culture shock of returning to work from a break can be sizeable, so bear this in mind when it comes to scheduling. If you're returning from a holiday on Monday, do you need to have an important meeting booked in for Tuesday? The chances are this wouldn't be beneficial to you as an individual or the company.
Although the temptation might be to go at 100 miles per hour, allowing yourself and employees a few days grace will pay off in the long run. Nobody responds well to feeling overwhelmed or anxious, so let the dust settle and take it slowly. Avoid any big projects or meetings for the first couple of days and just take the time to get back up to speed.
The debrief
Although it's important not to schedule in any big meetings on the first day back, there is one meeting that you should have: the debrief. Instead of jumping straight in and dealing with emails, make sure you know what's been going on in your absence first.
Meet with the team members who were covering you so you can hear about progress on specific projects or any problems that have arisen. Communicating in this way is the quickest and most effective way for you to get up to speed and know where to pick up. Here are some points you may wish to cover:
How have things changed generally? A lot can happen in one or two weeks so get as much detailed information as possible. If a project or brief was completed while you were away, how did it go? What was the feedback?

Have there been any strategic changes? Is there a new focus or direction for a particular client or product?

Have there been any internal changes? Are people working on new projects or has there been any restructuring of the team?

How successful was the covering system? Was anything overlooked? Did everything run smoothly?

What needs to be done now? A good way to reduce any workload anxiety is by creating a to-do list and prioritising one or two things to deal with. In this way, the most pressing tasks can be dealt with and, importantly, you won't feel overwhelmed.
There are no downsides to taking a break from work, provided you do it properly. Like most things in life, a little preparation and thought go a long way. Think about it as before, during and after: by pre-planning, challenging yourself to really switch off and taking it slowly when you return, you can have a rejuvenating break without any stress.