Kenny Blair describes himself as a "failed university student turned entrepreneur."
He's the Managing Director of Buzzworks, a Scottish hospitality business with almost 500 staff and £16.2 million revenue in 2018. Buzzworks is a family business that was founded in 1978, which Kenny runs alongside his brother and sister who are the Chairman and Ops Director respectively.
Despite quitting university after just one year, Kenny is a voracious reader, a Vistage member and an advocate of lifelong learning.
"I've always had a thirst for learning. I would say that thirst has accelerated as I progressed in my career… I read books and listen to audiobooks and podcasts. I just keep coming across fantastic stuff."
We caught up with Kenny to discuss why learning is so important for leaders, where to look for new information and how to make time for self-development.
Cultivating a growth mindset
Kenny believes having a growth mindset is crucial for entrepreneurs, especially those who are trying to grow their business.
"Unless you have a growth mindset you can be knocked down, knocked back, knocked over on your journey. It helps you to overcome the inevitable challenges that face you as you go through your career in business being a leader. I'm always wanting to learn from other people – I'm fascinated by stories of other leaders and entrepreneurs."
Not every leader is born with the skills it takes to start and grow a business. And having a growth mindset can help leaders to identify and work on areas where they can improve.
"I think some people are unconsciously predisposed to being good leaders. Other people have to work a wee bit harder. I think that the sort of development and training I've exposed myself to can certainly help you identify your weaknesses and enable you to work on them."
Having the confidence to learn and grow is one aspect of having a growth mindset. But leaders should also be able to question whether what they believe is still current and up-to-date.
"Just because something worked ten years ago doesn't mean it will work today. You also have to challenge whether something that you've learned in the past might not be correct for today."
Understanding people and behaviour
A key area of study for Kenny has been people – how to manage them, and what they look for in their leaders. He has also worked to improve his own emotional intelligence.
"When you go from a small organisation to a large organisation (if you've got a decent concept and your finances are OK) then it's just all about people. It's all about how you motivate them, how you lead them, how you train them.
"I don't think anybody's cracked that. I'm absolutely fascinated by leadership and managing people. There's so many different models out there."
Many of these 'soft skills', such as building up your emotional intelligence, can be carried over into other areas of your life outside of work.
"I've learned a lot about different types of personalities, I've learned about empathy and emotional intelligence. That's a real life skill. It's been good for my family, my friends, my children. That's been really valuable."
Teaching others as learning
Kenny's passion for learning has shaped how he runs his business. He encourages his staff to learn and develop, but also to teach one another as they go.
"One of the reasons that I'm good at retaining the stuff is if I learn something I tend to transfer that onto my leadership team by presenting it to them. You retain very little from simply attending a training session. You retain even more if it has practical exercises you can do. The maximum amount of retention is if you take that learning and then have to teach somebody else."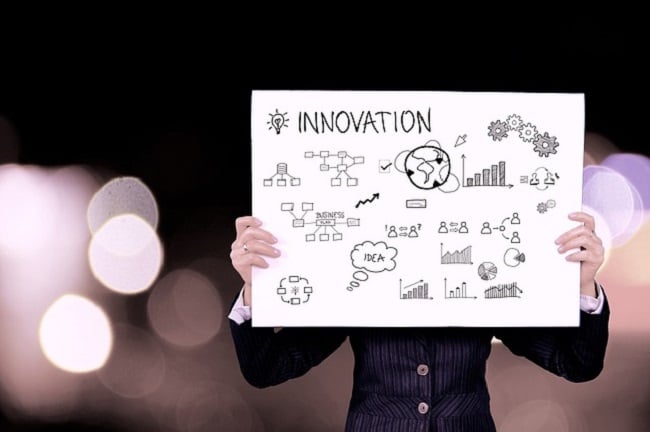 Kenny has created an internal policy to help use this insight within his own business.
"Anyone in our company who goes away on a course has to come back and present what they've learned to the rest of the team. I insist on that. That gives everyone else the benefit of what they've done and the presenter gets to learn it twice."
Learning from others
Books, courses and podcasts are great sources of learning. But it's also good to learn from the experiences of others – and you never know where good advice might come from.
"I'm not the biggest networker and I'm not the most outgoing person in the world, but I'm more than happy to chat to people about business. I think you can learn from anyone and everyone.
"People who are just starting out in hospitality have started to contact me. I would never refuse to speak to someone. If you have an open mind you can learn from anyone, even people who aren't particularly successful."
Attending peer groups of other leaders from outside your industry can be a great way to get different perspectives on your own issues.
"That's one of the things that Vistage brings because you're in a safe environment where other people don't have the details on the issue that you have. I've seen some amazing perspectives being given to other people. It's like having a board. But these people don't have any vested interest in the business, they're just giving you honest advice."
Find time for learning and self-development
Between work and family life, it can be hard for leaders to make time for reading, listening or learning. But time can be found, if you know where to look.
"Since having children, reading books has become a challenge. I put a lot into my work, a lot into my family life and I also try and keep fit. And when I get into bed if I read two pages of a book I fall instantly asleep."
Kenny's solution is to double-up on the time he spends running or driving by listening to audiobooks and podcasts.
"You've got to look at how you can hack your time. I listen to books in the car or while I'm running. I try and use my time as economically as I can and do two things at once. Don't think because you don't have time, you can't learn. You do have time, you just need to find it somewhere. And it can often be when you're doing something else."
Top three books for leaders at various stages in their growth
Kenny says he's always taken book recommendations seriously.
"I'm one of those guys where if you recommend me a book I'll write it down and I will buy it. For the price of a book, why wouldn't you? You should really invest in your development. If you buy ten books a year it's not going to kill you."
His top three books for leaders to read are:
Entrepreneurs and leaders come in all shapes and sizes. There are no one-size-fits-all solutions. But being open to new ideas and being curious about how you can improve is a trait that a lot of leaders share. Being committed to learning and development is a great way to help foster a growth mindset and improve your day-to-day performance.
Connect with fellow business leaders like Kenny by becoming a Vistage member.