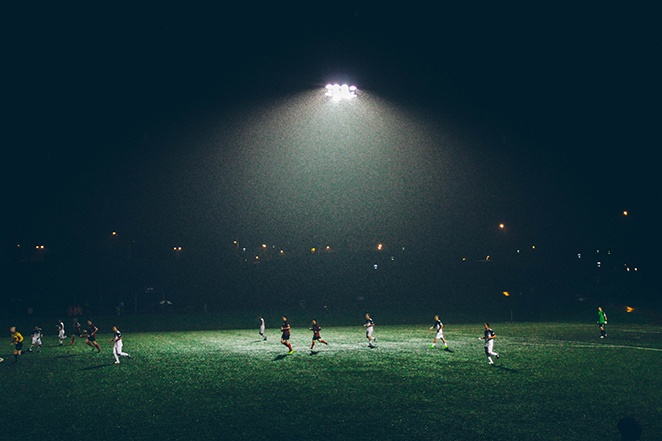 Football management, according to Brendan Rodgers, "is like trying to build an aircraft while it's flying". Success in this field requires leadership excellence, as managers inspire their teams to achieve their potential.
But what makes a good leader in the world of football? And can these leadership lessons be applied to the world of business? We examine some of the game's biggest successes to find out how they accomplished so much.
Sir Alex Ferguson
"The two most important words you can use as a leader are well done."
Sir Alex Ferguson isn't known as a diplomat. He's famous for his notorious 'hairdryer treatment', kicking a boot at David Beckham, terrorising referees, banning the BBC from Old Trafford and calling the press 'f***ing idiots'. And for being incredibly successful.
What makes a good leader, according to Ferguson, isn't just discipline and high standards. It's making your team understand that the impossible is in fact possible. That's the path to leadership excellence.
Ferguson's Lesson: If you affirm and inspire your team members, they will engage with you, believe in their abilities and work more efficiently.
Jose Mourinho
As he's won 22 trophies in four major European leagues, Jose Mourinho can rightly be classed as highly successful. The man they call 'The Special One' puts his achievements down to the way he engages his players.
"For me, the most important thing is man management. Football is a human science."
By connecting with every single member of his team, Mourinho tries to learn what makes his staff tick. Once he understands that, he identifies those who will buy into his philosophy and builds around them.
Mourinho's Lesson: To be a successful leader, you need to get to know the workforce at every level of your business. Once you understand their strengths, weaknesses and desires, you can mould them into a successful team.
Pep Guardiola
As a player and a manager, Pep Guardiola has achieved huge victories. He has created teams with a signature style that dominates the opposition and wins over neutral fans at the same time. To a leader like Guardiola, victory comes naturally.
So it's a surprise that one of his key philosophies is to look past what he sees as 'short term' victories. A trophy is great. A title is superb. But what Pep values most of all is legacy. Being the best on the day might be enough for some managers, but Guardiola tells his teams to cement their legacies.
"If you win today, you will be eternal."
Guardiola's Lessons: Long-term thinking is key. By focusing on the legacy that success creates, you will tone down egos, prevent complacency and drive your team on to achieve further success.
Brian Clough
When it comes to turning potential into excellence, no other manager achieved such greatness with such limited resources. But while Clough took under-achievers Derby County and Nottingham Forest to titles and European triumphs, it's his biggest failure that stands as his most important lesson.
Taking over league champions Leeds United in 1973, Clough's bluff manner and disrespect alienated a team of successful players. 44 days later, Clough would be out of a job. The tone and temperament that would inspire less talented players irritated a team who'd already achieved more than their would-be leader.
Clough's Lesson: Having the best ideas in the world won't help if you are unable to communicate them to your team members. If they lose confidence in you, you'll never achieve excellence.
Each of these lessons has a common theme. It's that leadership excellence is all about engaging with your team members and helping them to reach their potential. Whether you're trying to lift a prestigious trophy or your annual turnover, you need to inspire your team. You need to lead.
Take your first steps to becoming a successful leader. Download: The Business Leader's Library. Volume 6: Leadership