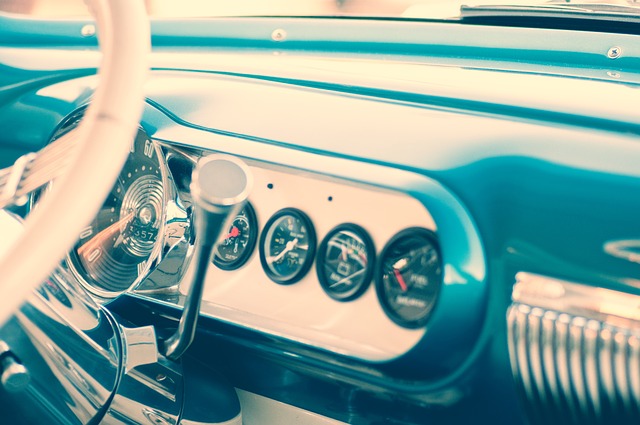 Marketing has a reputation for being a bit... nebulous. Qualitative. We've even heard it described as 'fluffy'.

Your efforts (should) have a tangible impact on the bottom line, but too often business owners find themselves wondering exactly what their marketing team are up to.

Marketing can't afford to be vague; it can and should be as accountable as every other department. Marketers should be able to tell you what they're doing and why, and how their efforts are improving results for the business.
That's where a marketing dashboard comes in. They can be basic - a monthly report by email - or really sophisticated - we've seen dashboards that replicate the dials of an Aston Martin DB9 to illustrate performance. Whatever the design, they are fundamental. And if your marketing team aren't reporting on results, they should be.

So what does one look like, what stats do you need and how should they be used?
What does a marketing dashboard look like?

ROI and client retention

A marketing dashboard expresses your marketing team's efforts in measurable terms. At the most basic, this means showing your ROI and client retention.

Establishing your ROI involves comparing budget to output. If your business takes orders via its website, your dashboard needs to show the number of visitors to the site, the number of people who visit the ordering page, the number of people who order, and revenues - and then plot all of this against your marketing budget.

Client retention rates are also important: your marketing dashboard needs to tell you how many clients are coming back, remaining engaged with your business and its marketing efforts (by signing up for newsletters, for example) and how much the average client is spending over time.

These two figures are your fuel gauge and speedometer; they'll tell you how well your marketing is doing, and for how long it can sustain that performance.

Cost Per Acquisition, lead generation and activity metrics

What else to include on your dashboard depends on what you're trying to achieve. If it's lead generation, you need to include cost per lead and cost per acquisition (CPA) - how much are you spending to secure a new customer? If it's brand building, then your dashboard has to show awareness metrics: website visits, social media likes and reblogs, press mentions and so on. The dashboard is dependent on where you're heading.

B2B dashboards often show cost per lead, cost per acquisition, client retention and average client value as top level benchmarks. The next level down is 'activity metrics' - figures indicating customer or client behaviour, and marketing efforts for the month.

For example, if your website is your primary tool for generating business, you'll need to know how many people visit the website, what they do when they get there, and how long they spend on the site. If most of your business comes from email, your dashboard should include how many messages were sent, how many weren't opened (bounce rate), and how many readers click through.

Dashboards for telephone-driven businesses show how many calls were made, how many decision makers contacted and so on. Direct mail is all about deliveries, returns and responses.

Your dashboard can also include pipeline metrics: how many people you have at each stage of the marketing pipeline, how long they've been there and what they are doing. This is especially useful for (and therefore often seen in) a sales-driven environment.

Aside from the results, stats and figures, marketing should use these activity reports to report on their own monthly activities e.g. published 10 blog posts, ran this campaign, organised this event. Results are key, but you need to know that the department is doing what they said they'd do.

Long term planning

Ultimately, the thing that brings any report together is a plan. Your dashboard needs to provide the measurements and metrics that indicate your marketing's performance against this bigger picture. This can be a top line view, but you should be able to delve further into the stats if you need to.

But a dashboard is more than a simple report, dashboards can be used to plan strategy for the future, too.

It's quite common for marketing departments to draw up a twelve month plan at the start of the year, report against that for 12 months, then come up with another plan the following year. Rinse and repeat.

This is all wrong. A rolling 12-month plan, revised each quarter, ensures your marketing is focused on what's working now, rather than last year. Your dashboard is the key tool in this process.

By taking a long-term approach, you can not only look at the previous performance of your marketing, but also use it to guide your forecasting.

And marketing dashboards shouldn't be private: post the report for the whole business to see, so everyone gets an insight into the performance of the business, and what they are doing to contribute to the results. This helps take the mystery out of marketing's activity, which means your other teams know how marketing contributes and can accordingly set their expectations.

Marketing is a key part of any business. Strategy should be clear and visible, and so should results. As a business owner, you should only be content when communications are open, accurate and regular. This means marketing needs to hold itself accountable, and dashboards are the best way to do this.
You can read more from Lucy Hogarth at The Marketing Centre's blog.
More from Vistage: