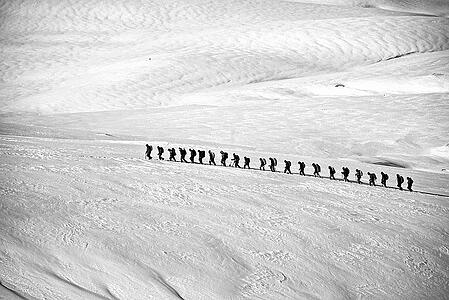 As I speak on employment law related people issues to CEO groups around the country, I get asked about the various ways that SME organisations can ensure that they get good HR or employment law advice.
Of course, the obvious answer is 'phone me on 0161 9283213 or go to our website, but usually the questioner is looking for something a little less biased!
So, what are your options? Here, I'm going to explore the strengths and weaknesses of six options including 'insurance based', HR consultancies, law firms, employer's organisations, 'no cost' resources and 'in house' provision.
1. 'Insurance based' options
There are two main options here. Firstly there are a wide variety of specialist companies that will provide 'employment protection' services over the phone and providing you take their advice, they will act for you if you get taken to an Employment Tribunal (ET) and pay any compensation.
Typically these organisations require a monthly fee and a minimum of a 1 year contract. They don't come cheap. I've just been to an engineering company with 8 employees and their quote from a well known provider was £125 per month for a one year contract.
The pros:
24 hour service
They may take on an existing claim for you (in return, they'll may want a long contract)
Often they provide health and safety advice too
The cons:
You may get a different adviser every time you
In order to protect their business they will often give very cautious advice
They often won't cover you if there is 'no reasonable chance of success' in their view Long contracts – they're often looking for 3 to 5 years
Legal advice only, they will not cover other HR issues such as reward or recruitment
No coverage if you have not followed their advice
The second insurance option is to take out, or add, 'employment practices' insurance to your directors and officers insurance.
The pros:
Usually provide a basic helpline service
Can be used in conjunction with other services because they cover you regardless of whether you take their advice
Often there are no 'no reasonable chances of success' exclusions
The cons:
You will have to accept an excess (anything between £5k and £10k)
Legal advice only, they will not cover other HR issues
2. HR consultancies
These are usually smaller firms who specialise in providing a full HR service, so in addition to employment law advice, they can add value by helping you improve your other HR processes such as reward, recruitment, performance management, training and development, psychometric profiling etc.
The pros:
Dedicated consultant who will know your business
Often locally based, so can attend 'on site'
A full range of HR services, not just employment law
Many are 'pay as you go', so you are only paying for what you use, not for what others are using!
Probably the best option if you have limited management time to apply to incidents when they occur
The cons:
Service is usually working hours only
May not cover health and safety
Many don't offer insurance (but remember, you can separately get that yourself anyway
3. Law firms
If you are regularly referring other matters to a firm of solicitors, then this may be the option for you. If you have an 'in house' HR department, then occasional recourse to solicitors may be all you need.
The pros:
Great if you have an employment tribunal claim – but make sure you are dealing with someone who really has done it before. About 80% of ET claims don't get near a Tribunal, so employment lawyers spend much less time in Tribunals than you imagine
Very good for Director issues if you need integrated employment and corporate advice (share options and the like)
Some provide insurance based services, but be warned, they will be a premium price offering
The cons:
Can be very cautious – they'll be worried about their professional indemnity premiums!
Not always the quickest to react
Legal advice only, with some exceptions they will not cover other HR issues
Expensive option if you need day to day assistance to keep you out of trouble
4. Employer's organisations
Many employers organisations will provide services to members. In sector specific examples (such as the Engineering Employers Federation) they may have a good understanding of your business, in others, such as your local Chamber of Commerce, they may be more general in their approach.
The pros:
May be more cost effective than 'insurance based' providers, whilst providing a similar product
Sector specific organisations may understand your issues
The cons:
Service may be outsourced to a call centre based 'affinity' type of provision. Where this is the case, you'll probably have the same weaknesses (and strengths!) as the 'insurance based' providers
5. No cost options
There are many good web based sources of information, although you may well spend more time sifting through the vast amounts of material than you really want to. Some of the main ones are listed here.
The ACAS website has advice on most employment related matters and they also run a helpline. Remembered that the primary focus of ACAS is to conciliate in disputes, so their advice is not always as employer focused as you may need.
ACAS do now offer an early 'pre claim' conciliation service, where employees or employers can ask for assistance in resolving a dispute before it gets to a Tribunal claim. In its first 3 months (April to June 2014) of operation the service successfully conciliated 10% of 17,000 claims and a further 12% were withdrawn (source).
ACAS are also a good source of a no cost settlement (compromise) agreement. They call it a 'COT3' and for settling straightforward employment law related disputes, it's a great option to consider – done myself out of some business there then!
6.'In house' provision
Finally we come to the 'in house' option and here the question is usually about when does my business need an HR Manager.
Impossible to answer I'm afraid, it's all to do with the nature of your business. At Paradigm Partners we very successfully look after HR for some organisations with well over 200 employees.
Opinions vary, but research in 2013 suggested that the ratio of HR professionals to employees is 1:75. This does not mean that with 75 employees you need to rush out and recruit an HR professional. What you need to consider is whether an 'in house' HR professional could add value to your business and adding value is not just about keeping you out of Employment Tribunals!
If you are a growing business, or in a high turnover sector such as hospitality, you may need someone to improve your recruitment processes so that you get the right people first time. You may need to properly structure your pay so that you attract the right level of recruits and maximise engagement and performance, or to increase the skills base of your workforce to improve quality or reduce costs.
All of these are ways in which an HR professional would expect to add value, in addition to handling the compliance and administrative arrangements.
So, there we have your six options.
What suits you will probably depend on the maturity of your business and how risk adverse you are. What sector you are in will also be an influence; when it comes to Tribunals, for instance, we know that the construction, administrative and support service activities and human health and social work sectors are particularly exposed (source, page 88).
The choice is yours! What is your preference?
More from Ken Allison: