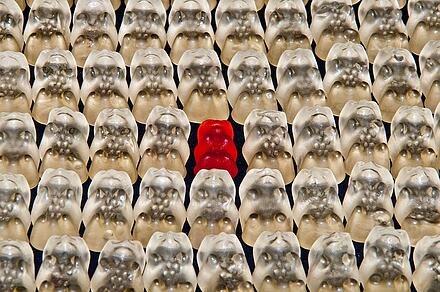 When we are frustrated it can be very tempting to focus solely on what's going wrong in our businesses because we want to stop and prevent issues from occurring. But this can be very damaging to staff performance as well as morale. Your time may be better spent identifying the key moments where your team are doing things right and trying to duplicate those successes instead.

Ask yourself: when was the last time that you had a meeting with one of your staff and asked them about what went well recently? If you haven't, don't worry - you're not alone.

In fact 42% of the MDs, executives and business leaders at our recent 'Employee Engagement' event identified that the one big thing that could make a difference to their businesses would be to start interrogating their successes today.

At each Vistage event we are always excited to see what learnings the business leaders present took away from the day and what they will focus on and take back to their business.

Below are the four key actions that a room full of over 150 high level executives, MDs and business owners decided to take that to drive employee engagement in their businesses.

Which of the below could you put into action today?

Focus on the positives and interrogate success

You can actually achieve 5% more productivity from your teams and your business just by shifting your focus on the positive. You need to make it mandatory in your workplace to find out why things work and are successful. By focusing on what has gone right and truly interrogating what has happened, you can define the cause and use this as a model to repeat success.

Steve Head points out that it is fairly standard to have a policy on finding out why something has gone wrong, but he recommends that it is at least equally important to have a policy to always find out why something has gone right. The impact on employees of doing this is enormous and will drive employee engagement - "catch them doing it right, let them know and they will grow from the inside out".

Anchor the "glimpses of brilliance"

You should encourage your teams to build a log of all their successes, this should include thank you notes from customers, awards etc. and remember how they feel.

If you remember those successes, this will give you and your team enormous confidence - which is a fundamental hub of performance. This is especially useful to counter your own negativity!

Be a coach, not just a manager

Improve your employee's capabilities and their resilience by helping them to become the best that they can be. Don't just direct them to do something, but help them to develop their skills, their knowledge, and most importantly, their drive and determination.

One of the best approaches you can take to become a great coach is to be inquisitive and to ask questions – Steve Head claims that he always makes notes in his 1-1's and will often quote back what the staff member said, asking if they realise they said it and finding out why they said it.

Don't let anyone be a "mood-hoover"

The quality of your self-talk affects how you feel as well as those around you. We all know someone that, if they made an effort to change their mood, would positively impact all aspects of their performance as well as the rest of their team.

As a leader you also need to be self-aware, so that you are also not impacting negatively on your team – i.e. you are not a "mood-hoover".
In my role as Marketing Director at Vistage, I have personally tried to focus more on interrogating successes and I believe that it is making a difference to my team's engagement and performance.
It would be great to know if you have tried implementing any of the initiatives listed above. Has it made a difference to your team and company performance?
More from Vistage: