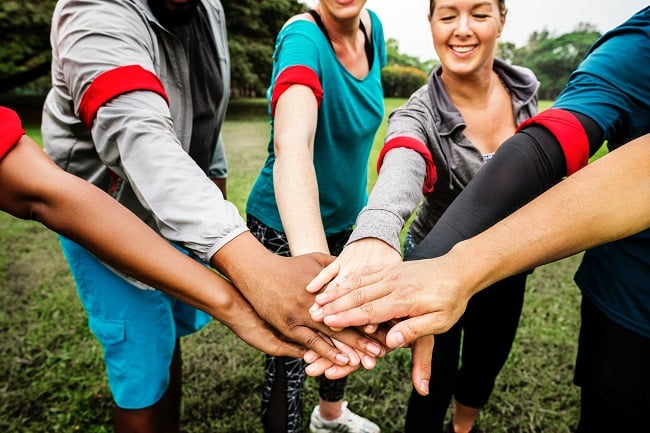 What are you doing to improve your employees' health and wellbeing?
Painting the walls pink, clearing out the cupboard under the stairs and calling it a 'contemplation room', letting your team bring their dogs/babies/ferrets to work...there are tons of tips and tricks out there to improve workplace happiness.
Some of these may seem slightly too wacky or pricey, others are easier to implement without incurring significant costs. Whichever approach you take, a focus on wellbeing can lead to increased productivity, fewer sick days, stronger staff retention - it's not something that should be ignored.
It can be hard to know where to start - which is why we've pulled together real-life stories from some of our Vistage Chairs and members, who share initiatives that have worked for them.
Safiyah Shaikh, Marketing Assistant, Absolute Commercial Interiors
Absolute Commercial Interiors is uniquely placed, as they not only place a strong emphasis on wellness initiatives for their own staff, but also design their clients' workplace interiors with wellness in mind.
In their own office, it's not uncommon to find a four-legged friend sniffing around the office: ACI encourages employees to bring their dogs to work. Their drinks fridge is stocked for the Friday wind-down, and outside of work, sports days create a sense of camaraderie between employees.
And they're equally committed to making the workplace a healthier, happier place for their clients, too. Safiyah Shaikh says, "Interior design has a significant impact on wellbeing and we always consider how a space will impact the people engaging with it to keep wellbeing at the heart of our projects. We utilise features such as biophilic design (connecting humans and spaces to nature to improve wellbeing), ergonomic furniture and breakout areas to promote wellbeing in the workplace". Past projects have included the addition of a tech-free zone to a client's office and a games room for another, with Safiyah highlighting that "both were designed to take employees away from their desks, help them re-energise, and lower their stress levels in the workplace".
To cement their commitment to wellbeing in the workplace, Absolute also conduct an annual survey across 40 employees in different industries, helping them to understand the importance of workplace wellbeing and what elements can make a real difference. Every single respondent said that wellbeing was important, but just 14% stated that their employer had a wellbeing strategy in place. 86% stated that the work environment was a vital factor in their decision to take a new job - meaning it could have a significant impact on both recruitment and retention.
Nicky Young, Group Managing Director, Mullen Lowe Salt
The subject of mental health is an important one, with 15.4 million working days lost to stress, anxiety or depression in 2017/18. And these are issues that affect not just employees, but business leaders, too.
Mullen Lowe Salt has recently launched an initiative called Talking Heads, which Nicky Young describes as "a series of talks from internal and external individuals on their story, their mental health struggles and how they manage them". These talks began in March 2019, and Nicky says, "the plan is to cover a variety of themes, including workplace burnout, social anxiety, coping with failure, how to cope after a major live event, and more".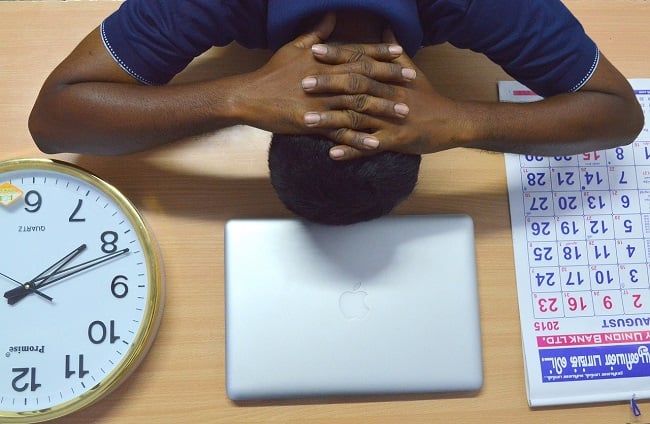 The March talk covered the subject of Cognitive Behavioural Therapy, and was given by two employees who had benefited from using CBT learnings in the workplace. Every employee was invited to attend, but attendance was not compulsory. Mullins reveals that, "of 50 employees, half the company turned up and learned helpful tips on how to apply CBT to reduce work-related stress".
The percentage of the working population struggling with work-related stress, anxiety or depression has shown a steady increase in recent years - and while campaigns like Time To Change have helped to remove some of the stigma about mental health and encouraged people to talk, many - especially men - may be reluctant to open up. Nicky says, "Initiatives like Talking Heads not only help employees to understand what their colleagues may be going through, but can be a good way to show what steps can be taken for change, and to let employees know that they're not alone and can open up to colleagues going through something similar".
Rob Jones, Chief Executive, Ty Hafan
Vistage Chair, Andrew Lord, works closely with Rob Jones at Ty Hafan, a hospice for life-limited children. "The hospice's latest initiative", says Andrew, "is to welcome employees from local companies for the day, inviting them to work in the hospice's craft room under supervision, undertaking projects such as fixing and painting chairs.
Ty Hafan can then sell these items in their retail charity shops, creating a great revenue stream. But while the additional revenue is important to the charity, these experiences are about so much more than that.
The company staff get the chance to work closely together in a lovely environment, so leave with a sense of increased teamwork and wellbeing, as well as knowing that what they have done will benefit the charity."
Claire Cowan, Studio Manager, Pozzoni Architecture Limited - V10
At Pozzoni, health and wellness are taken incredibly seriously. Two years ago, the team conducted a detailed review of their employee benefits, which led to the creation of an Employee Benefits Working Group which, as Claire says, "continuously looks for initiatives to implement to improve employee engagement, development, and reward and consists of staff from all areas of the practice who research new ideas but also listen to staff feedback whether that be from a formal PDR or a chat over a coffee".
The activities and initiatives that come out of this group are many and varied, from smaller, simpler things like issuing free water bottles to encourage staff to drink more water, to quarterly walk and talks to get staff out of the office to have a chat. Claire says, "we also host regular coffee mornings or afternoon teas, a summer BBQ, bootcamps and yoga sessions, time off for volunteering for charities" - a range of ideas that will appeal to a diverse group of people.
And it's not just a top-down approach: there's input from all levels of the business. "It means that employees who may not normally work together get the chance to mix with the rest of the team", says Claire, "which is particularly important in the Pozzoni head office, where the teams are split over two floors".
Claire adds, "At Pozzoni, people are our most important asset so we feel very strongly about encouraging positive attitudes to physical and mental health". The company understands that family time and activities outside of work are essential to productivity, and feedback from staff at all levels has been that the initiatives that have been put in place have had a positive impact on their time at work.
As a business leader, getting involved will mean a huge amount to your employees. At Pozzoni, the directors themselves get stuck in to the activities: playing as part of a rounders team, serving food at company barbecues, encouraging others to get involved. It's a way to demonstrate that you're part of the same company, aiming for the same goals - that you're approachable and that your business doesn't have an "us and them" attitude to hierarchy.
Promoting workplace wellbeing offers a huge variety of benefits to employees and employers alike, improving not just talent acquisition, productivity and retention, but also an employee's mental, physical and emotional health. What's important, though - as demonstrated by our Vistage Chairs above - is that the schemes you implement have buy-in throughout the company, and that they aren't just organised from the top-down. By involving staff at all levels in decision-making processes around workplace wellbeing, you'll be able to create something that's truly wanted, and truly works.
Want more ideas to promote health and wellbeing in your own workplace? Take a look at our guide. And if you've tried anything else that's been a huge success, let us know on Twitter.