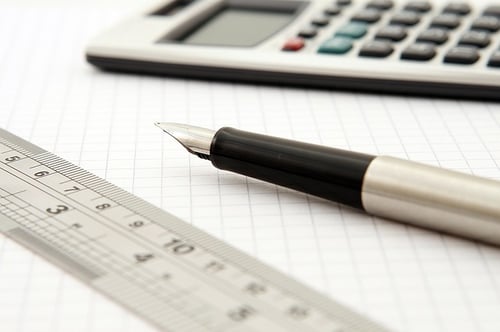 Managing an SME is exciting. Any business owner knows that the process involves ups and downs, but whatever stage you've reached, with good judgement and a little luck, you'll hopefully reach a point where you've got an established a foothold in the market.
Some businesses are happy to keep things ticking over. But others want to take the next step by scaling up and increasing everything from sales to headcount. This can mean exciting challenges and more profits – but how do you know when your business is ready? Here are five things to look out for:
You Have Confidence in Your Team
People are at the heart of any organisation - they're a big part of how you got to where you are, and how your business will develop.
If you trust your team to do great things with reliability and imagination, then it could be the right time to scale up. But it's important to think about what you want to do in future, as well as right now. Some people who are great in your current setup may not be as effective taking things forward. Others may step up and thrive. Do you have people who can offer strategic vision and initiative? Scaling up depends on buy-in from your staff, so make sure they're on board.
Your Cashflow Is Strong
Scaling up requires significant investment, and you're unlikely to see the rewards immediately – so you'll need to start from a secure position. If your cashflow is comfortable and you're not living from hand to mouth, this could be one sign that you're ready to take the next step.
Scaling up may involve borrowing money or asking for an injection of funds – in which case you'll need to provide your bank or investors with evidence that you're running a steady ship.
You're Meeting Your Goals
A sure sign that you are ready to scale up is that everything is going to plan and your goals are being met. Are you routinely hitting or exceeding your monthly sales targets? Are customers starting to come to you – as well as you going to them? Does the amount of new business you're getting mean that your team is working flat out? If you answered yes to these questions, then it might be time to beef up your operations.
Your IT Systems Are Working Smoothly
IT is crucial for managing everything from accountancy to HR, to customer retention. Scaling up means putting more pressure on your IT systems, and you need to be confident that they can take the strain. And as your business grows, reliable data is essential for keeping on top of how your business is doing.
If you're struggling with your IT systems running a small operation, then the problems are likely to be magnified as you scale up. But if you're happy that your IT is doing everything it needs to, then it could be time to think about whether it can do more.
You Have a Clear Plan
Scaling up your business means setting out clearly your plans for expansion, based on factors under your control. Have you identified a clear new market ? Businesses in different industries develop at different rates. Have you thought about possible barriers, and how you might overcome them?
This is not the time to take a stab in the dark – but if you have a clear idea of where you want to go, then no one's stopping you moving in that direction.