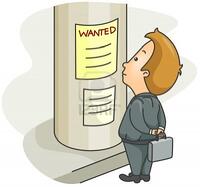 A new survey has emphasised the need for recruiting managers to be more inventive with the wording in their job advertisements,
managementtoday.co.uk
writes.
Adzuna, the online job search website, has conducted a survey of the most common - or overused - behavioural buzzwords that employers include in their ads.
The site analysed 500,000 adverts and found that the number one competency sought was 'communication skills'. 20 per cent of all UK job adverts used this phrase.
In second place was 'passionate' which featured in 18 per cent - or 93,102 - job adverts. However, the dictionary definition of passionate reveals just how inappropriate it is for such a specification. Other top ten phrases such as 'track record' and 'innovative' highlighted the need for more thought, particularly if the ad is designed to attract top talent to a
family business
in order to help it grow.
The survey names Accenture, Sainsbury's and the NHS as 'most jargon-tastic', using over a third of the top ten buzzwords in 95 per cent of their adverts. According to Adzuna, the use of these generic words can reduce a business' chance of finding high calibre applicants, who begin to view every advert as the same.
"Advertisers who can strike a vein of originality with their prose can definitely stand out form the noise in such a competitive job market," Adzuna co-founder, Doug Monro told
onrec.com
.
Perhaps taking inspiration from the likes of Google, Apple, Facebook and Nandos could help. Adzuna found that these companies regularly recruit for 'gurus', 'Jedis', 'legends' and 'superheroes' - not to mention 'overlords'.