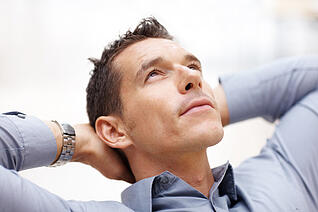 Daydreaming can boost creativity in the workplace, according to a new study, reports capitalbay.com.

The research, which was conducted by researchers at the University of Central Lancashire, claimed that employees who daydream could help businesses, as it boosts brain power.

During the study, two separate groups were tested on their creativity levels - with one being given a "boring task" before being tested. Results showed that those who had completed the dull task beforehand had higher levels of creativity.

Dr Sandi Mann, a senior psychology lecturer at the institute, told dailymail.co.uk: "There is a stigma attached to boredom - parents are always worried about their kids being bored - but it gives your mind a chance to wander."

He continued: "Our work shows that daydreaming could be potentially beneficial in the workplace, as it allows lateral thinking that could assist with problem solving."

Dr Mann also added that occupations where the employee isn't given any chance for downtime, may be counter-productive to businesses, suggesting that thinking space helps when navigating through uncertainty.

The results from the research are set to be presented today (Wednesday 9th January), at the Annual Conference of the British Psychological Society Division of Occupational Psychology in Chester.