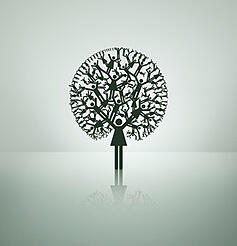 The family business sector needs to receive the right recognition and support from government due to its wide-reaching impact on the economy.

That's according to a panel of industry leaders pulled together by Newcastle University Business School, cited by localuknews.co.uk, which discussed the importance of a family business to a region's economy and how it can develop and grow.

For instance Mark Squires, regional chairman of the Institute of Family Business for the North East, believes well-run family businesses are incredibly important but aren't getting the coverage they deserve, adds nebusiness.co.uk.

However, foreign countries tend to get more respect and support for their family businesses. For example, Germany's Mittlestand is the "heart and soul and backbone" of the German economy. In addition, the firm takes up twice as many jobs in the Germany economy.

Squires said: "What we see tends to be stories about large FTSE 100 companies, corporates or exciting new start-ups. But there is a backbone of family businesses.

"Family firms account for 66 per cent of the private sector firms and 40 per cent of private sector employment. They have a £1 trillion turnover and account for a quarter of UK GDP - and contribute more tax than FTSE-100 companies. That puts it into perspective," he added.