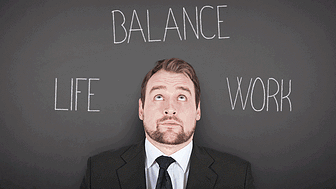 The year 2013 will see a continued merging between the work life and home life of executives, it has been predicted.

Gaby Hinsliff, a political journalist who has written books on work/life balance issues, has noted that the gap between professional and personal matters is becoming increasingly blurred.

In an article for guardian.co.uk, she claimed that flexible working has become the norm, especially for those in managerial positions, to the point that it has become difficult to ever switch off from work.

She explained: "Everyone's permanently checking in, which means the working day has become both longer and more fast-moving: the decision cycle is massively speeded up, as nothing has to wait until people get back to the office tomorrow. Snap judgments in the middle of the night, critical conversations taken on the hoof, are the new norm."

This could be particularly true of those struggling running a family business, who are likely to be spending their working and personal lives with some of the same people.

Discussing the topic of flexible working for deseretnews.com, business journalist Greg Kratz suggested that flexibility has become "necessary" for a work/life balance in this day and age.

However, it would appear that too much flexibility could actually do more harm than good for those in executive roles.