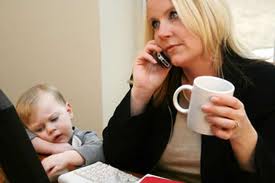 A Liberal Democrat MP has claimed that women still have a long way to go to be equal to men in the workplace.
Lynne Featherstone, who is the international development minister, said a "barrier" has been created for women in their careers by having children.
The MP, formerly in charge of equalities, noted that she had seen many "mediocre men" on boards of directors, because they haven't had to take the time out of their work for pregnancy, like women.
According to
dailymail.co.uk,
she said: "One of the main barriers to full equality in the UK is the fact women still have babies. [Having a baby] is a bit of a setback to women because it gives an opportunity - whether it's in commerce, politics or where you work - to men to climb the ladder faster."
Ms Featherstone also suggested that better childcare and equal pay would help when women are in this situation, often navigating through uncertainty both in their career and their family life.
A set of Tory MPs is launching an investigation into why there are so few female executive directors in some of the UK's biggest companies, according to reports.
This was announced after it was recently reported that the number of female directors in the FTSE still remains low, at 16 per cent, according to
telegraph.co.uk.