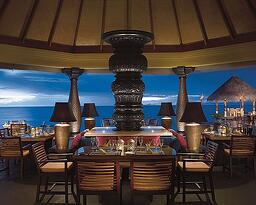 Chief executive officers (CIOs) in the hospitality sector could be better characterised as 'chief emotional officers', new analysis suggests.
A study of over 420 hospitality CIOs, by HVS Executive Search, has found that a typical industry CIO possesses a high level of 'emotional intelligence', and therefore they are excellent at building rapport with staff.
As a result, they're also excellent team builders and tend to be self-motivated, task-orientated individuals,
hsyndicate.org
writes.
The conclusions were drawn following the completion of HVS' 20|20 Skills test, developed specifically for the hospitality industry. Performance trait analysis leads HVS to believe that hospitality CIOs are likely to be excellent at performing many different tasks as opposed to just one, strict discipline.
In the areas of 'leadership' and 'group process', CIOs particularly shined, scoring a total of 85 points out of 100 for both.
"It seems then that hotel companies are in good hands," said HVS Executive Search associate director, Thomas Mielke on
hotel-industry.co.uk
.
"Today's hospitality CEOs are also not satisfied with just a good performance, [they] strive to be the best and value the competitive spirit."
He adds: "To do so they rely on their strong personal skills to get the support from their staff. Their innate ability to deal with others is hereby extremely helpful as is their non-dogmatic approach, reliability and concern about perceived and actual fairness."