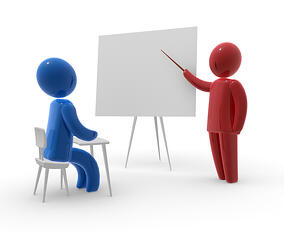 Promoting employees to a managerial level without the correct training beforehand is having a severe negative impact on UK businesses - according to Ann Francke, the CEO of the Chartered Management Institute (CMI).
Research from the institute, cited by
hrmagazine.co.uk
, suggests appropriate management leadership development increased organisational performance by 23 per cent and people performance by 32 per cent.
On the other hand, poor management manages to cost the UK a princely £19 billion every year.
Commenting on the figures, Francke said: "A huge 77 per cent of CEOs are cutting management and leadership development spend. But if they increased it by even one point, it would be like hiring 25 extra people."
A massive 80 per cent of managers feel they should be 'qualified' to be one but only one in five actually are. In addition, 64 per cent say they have no need to train staff in such practices. However, Francke believes such a stance can only go one way for businesses - the wrong way.
"If you don't properly train people when you promote them to manager, you are setting them up to fail," she added. "Good management development is more important than ever. It builds business and boosts wellbeing."
Her comments follow a study earlier in the year cited by
employment-studies.co.uk
, which suggests poor management is holding back the UK's economic recovery.