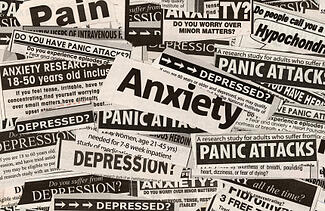 The stress of a managerial role is causing a huge proportion of British bosses to suffer with mental health issues, according to a new survey.
A poll by the Chartered Management Institute (CMI) has revealed that managers tend to tot up an additional nine weeks a year of unpaid overtime and are suffering from depression, insomnia and general ill health as a result.
Six out of ten managers admitted to being "constantly tired" in the survey, whilst a fifth of respondents admitted they had suffered from depression in the last year.
Despite many managers blaming their ill health on being overworked, 43 per cent of those questioned said they were afraid to take sick leave because they feared the sack.
According to
dailymail.co.uk
, a third of those in managerial roles said they would be planning an exit if they could find another job to go to. Many of those in CEO roles and other senior management positions have complained of the same issues in the past.
In an interview with
walesonline.co.uk
, the study's author Professor Les Worrall admitted it was worrying to see such a decline in the mental health of those in managerial roles.
"What is more worrying is that there seems to be no sign of economic conditions getting better. We are in for a worrying time if these trends persist into the future," he added.