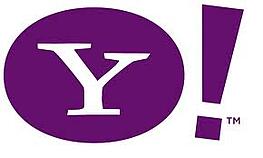 Marissa Mayer has been unveiled as the new CEO of Yahoo!
The former Google employee begins her role at the former internet powerhouse today - becoming Yahoo's third CEO in just under a year.
Mayer will certainly have to exercise her skills in navigating through uncertainty, as Yahoo's web audience has been in constant decline for almost two years now.
In an interview with
reuters.com
, the 37-year-old was coy when asked about her chances of turning the company around.
She said: "This is a very competitive and a tough space. I don't think that success is by any means guaranteed. My focus is always end-users, great technology and terrific talent."
It has been
rumoured that Mayer may have failed to hand in her notice at Google. She reportedly only resigned from her role at the search giant via telephone yesterday.
Nevertheless, Google CEO Larry Page gave a stunning reference to his former employee in an interview with
thenextweb.com.
He said: "Since arriving at Google juts over 13 years ago as employee #20, Marissa has been a tireless champion of our users. She contributed to the development of our search, geo, local and other products. We will miss her talents at Google."