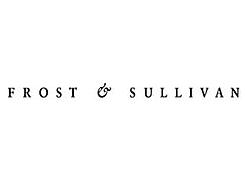 Forecasting the future is often a thankless task but an organisation called Frost & Sullivan think they have identified what they call 'Mega Trends'. They predict that these developments have the potential to drive growth and innovation in the UK.

According to Frost & Sullivan Partner Sarwant Singh, 'These are new areas of growth in key industries that will help economic development, boost private sector investment and promote partnerships with overseas companies.'

Urbanisation, connectivity, convergence and smart technology are among the trends highlighted by the company. According to Frost & Sullivan, one of the most interesting and important mega trends in the UK will be connectivity and convergence. The UK will have 200 million connected devices (six for every household) by 2020 which means that the country is on the path to becoming a digital economy with new business models and digital innovation hubs.

One of the major industries that has benefited from the proliferation of digital devices is retail. Retail in the UK is transitioning from brick and mortar supermarkets to virtual stores and online hypermarkets - merging both bricks and clicks. The bricks and clicks mega trend is influencing most British retailers to transition from having a single/multiple channel to an integrated cross-channel model, merging physical and virtual forms of retailing.

The UK will have the largest online retail penetration in the world as 26 percent of all retail sales will be online by 2025. Over 80 percent of entertainment products will be sold online by 2025. New retailing business models in the UK have also opened up new commercial opportunities for allied industries such as logistics. We are witnessing the introduction of innovative last mile options such as click and collect, addressing challenges associated with making urban deliveries, given the mega trend of urbanization in Britain.

The UK will follow the global pattern of cities - not countries - driving wealth creation in the future. Frost & Sullivan predict that around 81 percent of the total population in UK will live in urban centres by 2025. London accounted for 20 percent of UK's GDP in 2011 and could contribute about 25 percent in 2020. This rapid rate of urbanization will compel companies to target cities as their growth markets.

Finally, smart is the new green, say Frost & Sullivan. This mega trend will see smart initiatives replacing green concepts in many parts of the UK. For example, smart technology will find its way into most homes, with nearly five million broadband homes expected to have at least one smart home system by 2017, generating £1 billion in digital revenues.

Smart mobility will save millions of pounds from reduced congestion as more door-to-door integrated mobility solutions are introduced. Thanks to the Future Cities Demonstrator competition, one of the Technology Strategy Board's ideas, Glasgow, Birmingham, Sunderland and London are all introducing smart technologies to see how smart technologies could improve life in cities.

These predictions for part of an analysis by Frost & Sullivan titled 'New Mega Trends in the UK'. The new report will officially be launched during Frost & Sullivan's Growth, Innovation and Leadership (GIL) congress GIL 2013: Europe, which will take place on 14th May at the Guoman Cumberland Hotel Marble Arch, in London.