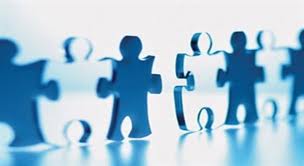 A new tool from the Chartered Institute of Personnel and Development (CIPD) has been released to help small and medium-sized enterprises (SMEs) expand without worry.
The tool helps guide organisations through a raft of practical exercises and action planning tasks for their entire workforce,
personneltoday.com
reports. This could leave them free to continue essential expansion duties, such as raising finance or devising future strategies.
It comes following the publication of CIPD SME-focused research, which examines the crucial role HR management plays when companies are ready to expand. The paper, named 'Sustainable Organisation Performance through HR in SMEs', concluded that businesses undergo four stages of transformation when growing.
These are entrepreneurial edge, emerging enterprise, consolidating organisation and established organisation.
Dr Jill Miller, research advisor at CIPD and author of the research and tool, explained the importance of good HR practice during this crucial transition period on
cipd.co.uk
.
She said: "SMEs are vital for future economic growth and jobs, accounting for 99.9 per cent of all enterprises in the UK. CIPD research has found that excellent people management helps to cultivate the entrepreneurial spirit that is crucial to SME success.
"However, as an organisation grows, certain challenges arise, particularly when it comes to balancing the need for formal systems and processes with the desire to preserve an innovative culture."
Dr Miller explained that as teams grow larger, it sometimes becomes more difficult to keep a workforce strongly engaged the organisation's purpose, often leading to gaps growing between management and employees.