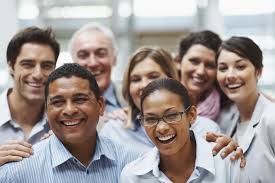 New research has revealed that employees think positive relationships are important in the workplace, according to trainingjournal.com.

The study, conducted by support charity Samaritans and insurance company Simplyhealth, questioned more than 1,400 workers.

It found that most employees deemed getting on well with their workmates as one of the most fulfilling aspects of their job, with 42 per cent saying they felt positive relationships would help them feel good in the workplace. This compared to 14 per cent who felt better in the workplace when they hit their set targets.

A happy workforce has consistently proved to help workplace productivity and could help businesses when prospering in austerity.

Other issues that were deemed to be important to employees in the workplace were having a good work/life balance (40 per cent), receiving praise (26 per cent) and earning trust from their boss (16 per cent).

Talking about the results, Mark Day, a spokesperson for Simplyhealth told hrmagazine.co.uk: "Positive working relationships and feeling good while at work are really important when looking at overall employee health and wellbeing."

He continued: "Organisations with healthy, happy employees can find they see improvements in productivity and results."

Rachel Kirby Rider, director for fundraising and communications for The Samaritan also said that the results showed how employees how a happy workplace and a good work/life balance can improve the workplace.