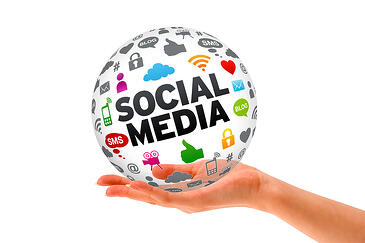 The Dutch financial group ING have just released some interesting research into the growing influence of social media when measured against more traditional media such as print newspapers and broadcast television. Their survey questioned 1500 Dutch consumers about the reliability of financial information delivered via social media but the findings have wider relevance for Vistage Scotland members.

Recent news stories have once again demonstrated the potential power of social media to damage reputations as easily as it can enhance them. The ING survey shows that while Twitter and Facebook may be misused, they are here to stay and consumers are placing growing amounts of trust in the information shared on social media.

The most telling stat from the survey was that nearly two-thirds of consumers (65%) said they find the information posted on online media to be reliable. 40% of consumers find posts made on social media to be trustworthy.

Harold Reusken, ING Netherland's specialist in social media and PR, said 'The role of social media is becoming increasingly important in the development of reputation and brand preference of organizations. Our study show that the impact of traditional media with the emergence of social media is under pressure.'

The full report can be accessed here but the key points follow. I've highlighted the most interesting phrases in italics.

Traditional media vs. social media

The research shows that financial information posted on online media and social media has a large impact on consumers. The importance of social media is growing when it comes to the development of reputations and the brand preferences of organisations. The impact of traditional media and online media (including newspaper websites and news sites) on consumers currently still exceeds the impact of social media. It is worth noting, however, that information posted on social media changes opinions, preferences and behaviour more often than information appearing on traditional and online media. Even though traditional media are deemed to be trustworthier and to have a greater impact, this impact is under increasing pressure due to the growth of social media.

Information posted on social media increasingly leads to change in behaviour

The impact of information on financial services posted on social media is high and more often results in a change in consumer behaviour. Between one-fifth and a quarter of the respondents said posts on social media can alter their opinion about a financial institution, both in a positive and a negative way. More than 50% of consumers who use social media like Facebook on a daily basis said it confirms they chose the right bank. Some 40% of frequent Facebook users said information posted on this platform may even result in them switching banks. Posts on social media are remembered better and more often. A notable finding in the survey was that the impact of traditional media drops sharply the more the consumer uses social media.

Young people most sensitive to social media

The study showed that young people are more sensitive to information posted on social media, with the impact on them being twice as high as the impact on older people. This could be a logical consequence of the fact that young people have embraced social media more. It is therefore expected that information posted on social media will become increasingly important to consumers in the future. The study revealed signs that the impact of traditional media increasingly declines as the impact and trustworthiness of social media and online media grow. This shift means that organisations will feel the need to invest more and more in new media in the near future.