This was the Daily Mail headline response to last week's Government announcement of a number of changes to employment law.

Perhaps not surprisingly, the Guardian saw the changes as further evidence of the erosion of worker's rights!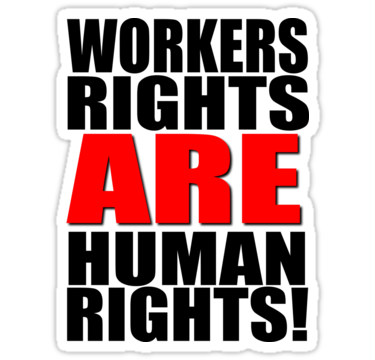 The Government says it's responding to calls from employers to 'speed up the process of ending the employment relationship when it breaks down', and believes that these changes will boost recruitment and employer confidence.

So what is being proposed, and will it make any difference?

There were a number of proposals announced last week.

In spite of the fact that the controversial 'no fault dismissals' proposals leaked in the 'Beecroft Report' have been rescinded as Coalition policy, they have been replaced by proposals for 'settlement agreements' which will allow employers to ask employees to leave with a 'pay-off' without fear of the conversation being reported in an unfair dismissal claim.

Unlike the 'Beecroft' proposals, the employee may decline the offer, and it is proposed to have standard documentation and letters available for employers to use.

ACAS has been asked to produce an interactive tool for SME organisations to use, and to look at making a difference between poor performance and conduct dismissals. This might result, for instance, in the procedural requirements for performance related dismissals being relaxed.

The Government is also consulting about amending the TUPE regulations, the most notable proposal being to scrap their application to 'service provision changes'. Currently if you win a contract to provide services that have previously been delivered internally or by another contractor, you may inherit the associated staff on their existing terms and conditions.

The Government proposals would mean that this would no longer apply if you were simply inheriting a contract, but these changes are likely to mean that contract fees will go down to reflect the fact that less risk is being inherited.

Last Friday's announcement also included consultation about Tribunal reforms, but the proposal that has attracted the most headlines, is the reduction in the compensation that will be available from Employment Tribunals for unfair dismissal claims.

Currently £72,300, the Government is consulting about reducing this so that it is related to median annual earnings (currently £25,882). It proposes either to cap compensation at anywhere up to three times this, or to allow a minimum of 52 weeks pay providing that it does not exceed three times the median annual earning figure (or a predetermined limit anywhere between one and three times the median figure)!

Yes it's complicated, but at the moment, they're only proposals, and they are unlikely to make much difference to the actual amounts awarded.

If you have heard one of my 'You're fired' presentations, you'll know that most unfair dismissal awards are less than £5,000, so even capping at circa £25k is not going to make much difference.

The change may however influence expectations, and this could reduce the number of claims. Disgruntled employees often have false expectations influenced by large settlements such as the £4.5 million discrimination award made to an NHS consultant earlier this year.

They may even be advised by their lawyer or Trade Union representative that they could get £72,300 – the words 'up to' being conveniently overlooked or if mentioned, unheard.

Expectations are a significant influence, and Tribunals have already started to indicate the median award figures on the Tribunal application forms in order to try and introduce some realism into the claims that ex employee make.

There may be less claims, but is this really going to change employer confidence?

It is unlikely that employer confidence will be affected by any one variable, but even if it was, it is unlikely that it would be employment regulation.

Yes, a multi-national company considering relocating to the UK may look at labour regulations as one of the influencing factors, but this is unlikely to be a consideration for the SME looking to hire some new staff. Decisions are much more likely to be influenced by business needs, and the ease with which employees can be sacked is hardly likely to be at the forefront of the decision makers mind.

The OECD already says that we live in the third most deregulated labour market of all its member countries, and a recent World Economic Forum Global Competitiveness Report cited the flexibility of the UK's labour market as one of the main reasons for its improvement in the global rankings to 8th from 10th.

So, we already operate in a fairly competitive market, and whilst the removal of 'red tape' is to be applauded, we may be kidding ourselves if we imagine that reducing the already fairly minimal risk of a claim, will result in more jobs. If you own a business you have more chance of being a road traffic casualty than you do of receiving an ET claim!

This is not to say that reducing expectations is not a good thing. Less claims, if it happens, will be welcomed by employers, and will also prevent the huge disappointment, distraction, and anxiety that employees sometimes go through under the false expectation that making an ET claim is going to solve all their financial woes.

Accurate expectations could benefit everyone, except perhaps the substantial industry that relies on unrealistic expectations from employees, and the fear of litigation on behalf of employers!

Written by Ken Allison

17 September 2012.

Paradigm Partners

www.paradigmpartners.co.uk

Ken Allison is an engaging speaker who manages to make his topics, such as employment law, highly interactive, challenging, entertaining, and above all, relevant to the 21st Century executive. Ken uses his understanding of managing businesses to show managers what they 'can do' rather than what they 'cannot do'. Through his firm's 'ExecutiveHR' service, Ken also provides telephone based support services to businesses throughout the UK.