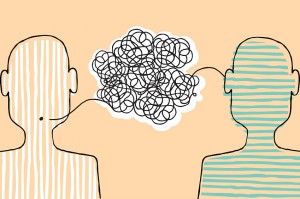 Business leaders should encourage their team to drop business jargon from their conversations, since it could help make them more productive.
Dan Pallotta, a non-profit expert and social entrepreneur, explained on
Harvard Business Review
that things like acronyms, buzzwords, meaningless expressions and abstract definitions just prevent people from communicating - making it an important area for
leadership development
.
He said: "You will gain tremendous credibility, become much more productive, make those around you much more productive, and experience a great deal more joy in your working life if you look someone in the eye after hearing one of these brain-jammers and tell the person 'I have no idea what you just said to me'."
Pallotta described how he used to think he was "stupid" if he did not understand a concept, but pointed out that those who have something to gain must be the ones who work harder to get listeners to comprehend and respond to an idea.
When it comes to communicating with employees, it has become increasingly important to engage with them, according to principal researcher at Roffey Park, Jonny Gifford. He told
Changeboard
that focusing on this issue will help when dealing with Trade Union actions.
He explained that the cuts currently being seen in the UK are likely to prompt more union activity, so businesses should position themselves to make such conversations easier.