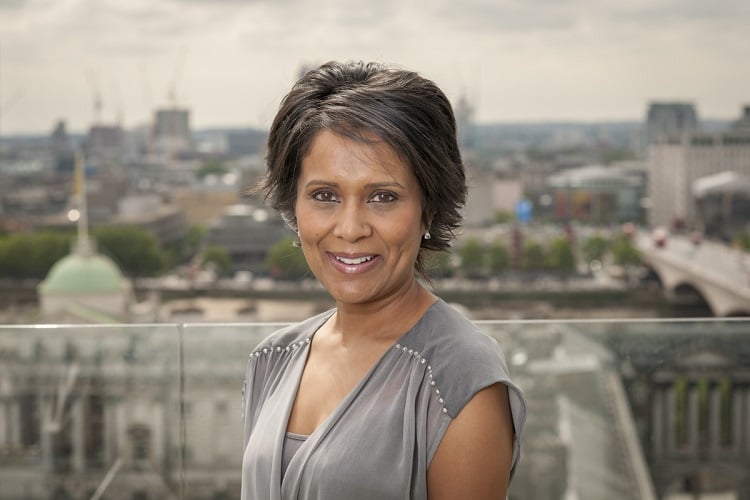 Effective communication is central to effective leadership. But what happens when you're forced to communicate in a way that is new and unfamiliar?
Almost every business is relying on video more than they used to. But video calls present a challenge for leaders. There is a less immediate sense of connection with the audience and there's no guarantee that your in-person communication style will transition well to video.
We caught up with Arti Halai, a former ITV News broadcaster-turned-entrepreneur. She's the Co-Founder of Fleet Street Group, a Board-level director, speaker and executive coach.
We asked her if she had any advice for leaders who are adapting to online video and how leaders should communicate during uncertain times.
Learning to feel comfortable is about practice and preparation
One of Arti's top tips is to do a few 'dry runs' so you can get used to the feeling of being recorded.
"One of the best ways to get comfortable is to record yourself. Use the camera on your laptop or iPad to see what you look like and how you come across.
"You might not like speaking on camera, but you can get comfortable with it. You just need to get to a place where you are able to focus on the message that you need to impart instead of worrying about how you come across."
The more preparation you can do in advance the more comfortable you will appear and feel. Making sure that you have a plan for how you want the meeting to run is another way to put yourself at ease.
"Be really clear about what you want to say and the format you're going to use."
"Be really clear about what you want to say and the format you're going to use. Are you going to invite others to speak? Are you going to take questions as you go along, or at the end? That needs to be reflected in your agenda."
The final moments before you join the call are another opportunity to do some final preparation.
"Before you press the connect button, take some deep breaths and smile. As any radio or TV presenter will tell you, before they go live they will smile because it helps relax the facial muscles."
Prepare the environment and the shot
One of the interesting side-effects of our current situation is that we're able to see inside our colleagues' homes. Whether we like it or not, the backdrop we choose shapes how people see us.
"We are very visual creatures. Your surroundings are really important. First of all, make sure your surroundings are neat and tidy and that there is good lighting. Don't sit in front of a window because the outside light will overshadow everything and you'll become a silhouette."
It's also important to think about the angle of the camera. Try not to lean into the shot, just sit upright in the centre of your seat. Positioning your camera at eye-level will also create a much more flattering shot than looking downwards.
Dial up your gestures and expression
Communication over video tends to be more expressive than it is in-person. When you're practising on camera, try to find the right level of energy and expression to suit your leadership and communication style.
"The thing about the visual medium is that things do need to be magnified. The way you speak everyday in conversation has to be turned up a couple of notches in order to make an impact on video, as does your facial expression."
Video calls tend to focus on the head and shoulders, but body language is important. Your hands should be used to help you get your point across.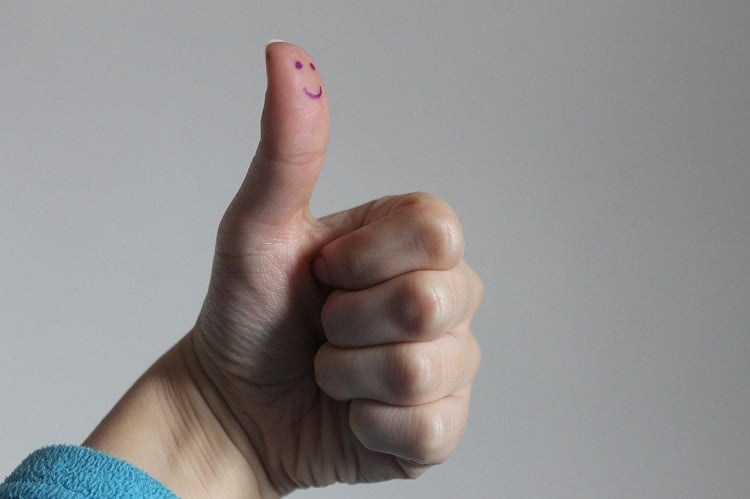 "With the hands, you have to be a bit careful because they can look really big if they get close to the camera, but you should use them. Just keep your hands lower down as they're a core part of your body language and how you communicate."
Keep people engaged
One of the challenges of video calls is that you can't 'read the room'. It's also much easier for people's attention to drift. So it's important to keep your messages focused and your audience engaged.
"Nobody wants to sit on Zoom for an hour or two."
"Keeping things short and simple is really important. Nobody wants to sit on Zoom for an hour or two. Weave in a break after 20 or 30 minutes and be mindful of fatigue because it sets in very quickly."
It's also a good idea to focus on messages that need to be heard and communicated in that moment. Adopting a 'need-to-know' approach to what you want to say will help you focus on what matters.
The fundamentals of effective communication still apply
Whatever medium you're using, the fundamentals of good communication will take you a long way. These fundamentals become even more important during times of crisis.
"The good news is that the fundamentals of effective communication remain the same, particularly in a crisis. Those fundamentals are predominantly short and clear messages delivered frequently and with care and empathy."
The current situation also gives leaders a bit more freedom to open up and empathise with others.
"Leaders are used to using business jargon or pragmatic, practical language. But I think there is room for emotive language right now. This is a great moment for leaders to be able to express how they're feeling. That's really powerful.
"Ultimately, we're all in this together. That makes it a bit easier to talk about your feelings and to connect with people's concerns and fears."
Times of crisis and uncertainty can put a lot of pressure on leaders, but they also create the conditions for enormous growth and self-development. At the end of our conversation, Arti shared one final thought for leaders and executives at this time.
"Crisis can produce great leaders. Your approach and behaviour, the words that you use, the actions that you are taking can restore faith, they can provide hope and they can pave a new way forward."
Thanks to Arti for making the time to catch up. If you want to contact Arti, you can find her email and website below:
Thumbs up image via Pixabay